Discover more from Dem Primary Tracker 2020
The Official 2020 Democratic Primary candidate tracker.
Over 11,000 subscribers
25 Candidates: 25 Ancestry Stories
Irish, Tamil Indian, Slovenian, Tawianese, Portuguese, German, Samoan, Jewish, Danish, Jamaican, Swedish, British, Sierra Leonean, French. . .these are just some of the lineages represented by the 2020 Democratic Primary candidates, a field more diverse than any in American history
America's greatness is rooted in the rich & unique cultures that create the mosaic of our nation. Each of the 2020 Democratic Primary candidates has a unique background. In this issue, Dem Primary Tracker 2020 takes a look at: What is the Ancestry of Each Candidate?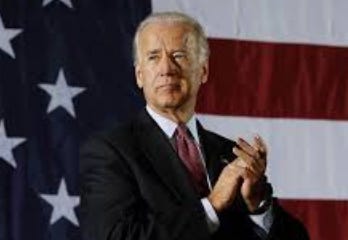 JOE BIDEN
Biden was born into a Catholic family in Scranton, Pennsylvania, in 1942. His mother was Irish, and his paternal grandparents were of English, French, and Irish ancestry. He has a paternal great-great-great-grandfather that was English, and was the first in Biden's lineage to immigrate to the United States in 1851.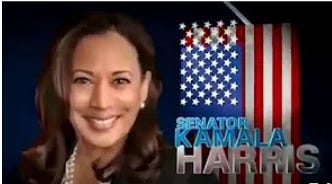 KAMALA HARRIS
Kamala Harris was born in 1964, in Oakland, California, to a Tamil Indian mother and a Jamaican father. Her mother immigrated to the United States from Madras (present-day Chennai) in 1960. Her father emigrated from Jamaica in 1961 for graduate study in economics. Harris' great-grandmothers on her paternal side were related to a plantation and slave owner while the other had unknown ancestry.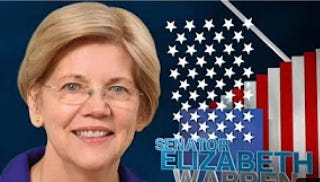 ELIZABETH WARREN
Elizabeth Warren was born in Oklahoma in 1949. Elizabeth's mother grew up in the small town of Wetumka, where she met her father. Her grandmother lived in Oklahoma before it became a state in the late 1800s, married young, and had ten children. Her father's parents were bitterly opposed to their marriage because her mother's family was known to be part Native American, a contention that was bitterly disputed. While there are DNA results that shed additional light on Elizabeth Warren's family history, she has stated that she is not enrolled in a tribe and respects the distinction between ancestry and tribal citizenship.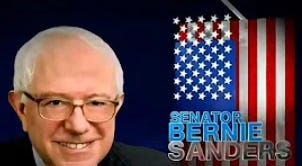 BERNIE SANDERS
Sanders was born in 1941 in Brooklyn, New York. His father was born in Slopnice, Galicia, in Austria-Hungary (now part of Poland) to a Jewish family. In 1921, his father immigrated to the United States. His mother was born in New York City to Jewish immigrant parents from Poland and Russia.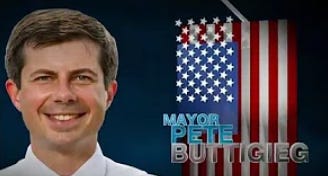 PETE BUTTIGIEG
Buttigieg was born in South Bend, Indiana, in 1982 to a Maltese father. His father became a naturalized citizen in 1979. His mother is described as an "umpteenth-generation" Indianan, though she has Scottish ancestry.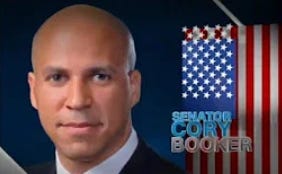 CORY BOOKER
Booker was born in Washington D.C. in 1969. Booker's father was from Hendersonville North Carolina, where he met Booker's mother. They moved to New Jersey, where Cory was raised. His varied ancestry includes slaves, slave owners, Native Americans and Confederate soldiers, as well as the Mende of Sierra Leone.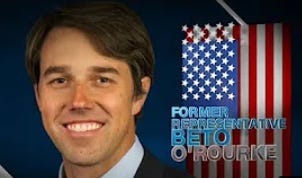 BETO O'ROURKE
O'Rourke was born in 1972 in El Paso, Texas. He is a fourth-generation Irish-American. His great-great-grandfather was born in Ireland, though he immigrated to Nebraska and was naturalized in Missouri in 1868, where he was married to O'Rourke's great-great-grandmother.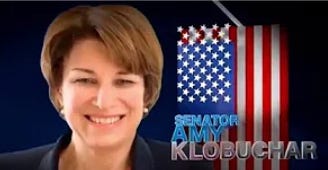 AMY KLOBUCHAR
Klobuchar was born in Plymouth, Minnesota in 1960. Her father is of Slovene descent, and her paternal great-grandparents were immigrants from Slovenia. Klobuchar's maternal grandparents were from Switzerland, and they naturalized in 1941.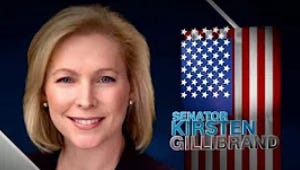 KIRSTEN GILLIBRAND
Gillibrand was born in Albany, New York, in 1966. Gillibrand has English, Austrian, Scottish, German, and Irish ancestry. Her maternal great-grandfather was Austrian, and naturalized in 1901. Her paternal grandfather was born in Ireland, and naturalized in 1912.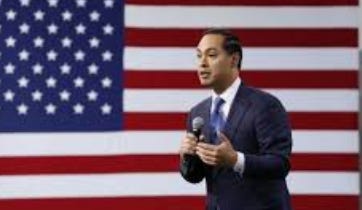 JULIÁN CASTRO
Castro was born in San Antonio, Texas, in 1974. Castro's Texan roots trace back to 1920, when his grandmother Victoria Castro joined extended family members there as a six-year-old orphan from northern Mexico.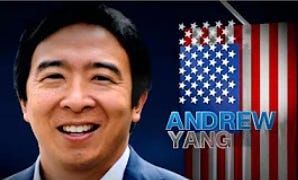 ANDREW YANG
Yang was born in Schenectady, New York, to immigrant parents from Taiwan.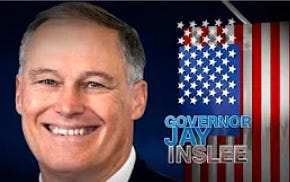 JAY INSLEE
Inslee was born in Seattle, Washington, in 1951. He is a fifth-generation Washingtonian. Inslee describes his family as being of English and Welsh descent. He has a grandmother that is Canadian, and was naturalized in 1916.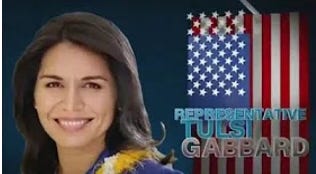 TULSI GABBARD
Gabbard was born in Tutuila, American Samoa in 1981. Her father is of Samoan and European ancestry. Her mother, who was born in Decatur, Indiana, is of German descent.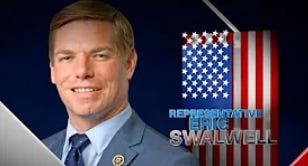 ERIC SWALWELL
Swalwell was born in Sac City, Iowa, in 1980. His paternal grandfather is British (English and Scottish) , and his paternal grandmother is Portuguese. His maternal grandparents are Swedish and Danish.
JOHN HICKENLOOPER
Hickenlooper was born in Narberth, Pennsylvania, in 1952. His great-grandfather was a Union Army lieutenant colonel. His paternal great-great-great-great-great-great-grandfather was born in 1698 in Rems-Murr-Kreis, Baden-Württemberg, Germany, with the lineage immigrating to what would become Indiana and Ohio.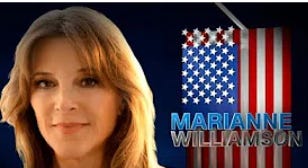 MARIANNE WILLIAMSON
Williamson was born in Houston, Texas, in 1952. She was born to a Jewish mother who was Belarusian and Ukranian, and father who was a Russian immigrant that naturalized after fighting for the United States in World War II.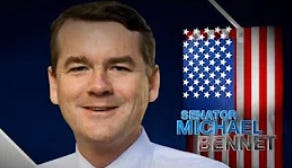 MICHAEL BENNET
Bennet was born in New Delhi, India, in 1964. His father is English, Irish, and German, and whose lineage came over on the Mayflower. His mother was born in Poland and survived the holocaust, and naturalized when she married his father.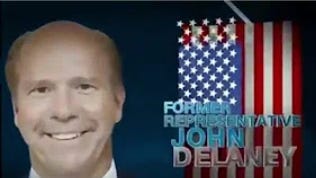 JOHN DELANEY
Delaney was born in Wood-Ridge, New Jersey in 1963. His father was Irish; his maternal grandfather was born in England. His maternal grandmother was born in New Jersey.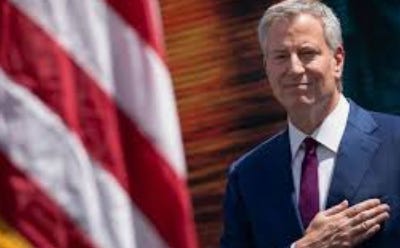 BILL DE BLASIO
De Blasio was born in Manhattan, New York, in 1961. His father was a World War II veteran with German, French-Canadian, French, English, distant Irish, Welsh, Belgian/Walloon, Cornish, Swiss-German, and Dutch, and possibly 1/512 Iroquois Indigenous Canadian, ancestry. His mother was the daughter of Italian immigrants.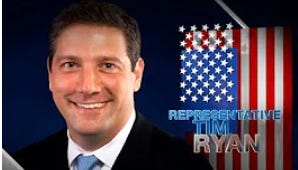 TIM RYAN
Ryan was born in Niles, Ohio, in 1973. His paternal side traces its Ohio roots back for five generations. His maternal great-grandparents were born in Italy and immigrated to Ohio.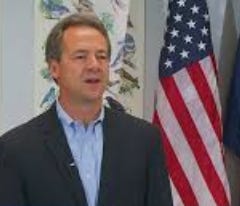 STEVE BULLOCK
Bullock was born in Missoula, Montana, in 1966. Steve's maternal grandfather was he son of Thomas Jefferson Clark and born in Illinois. His maternal grandmother was born in Iowa, and is of German descent.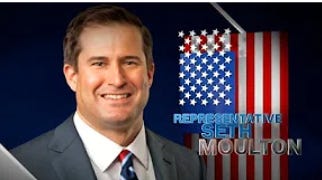 SETH MOULTON
Moulton was born in Salem, Massachusetts in 1978. He is of English and Irish descent. He also has distant Jersey [Channel Islander] roots. Much of his lineage goes through significant Colonial American ancestry, specifically in New Hampshire and Massachusetts.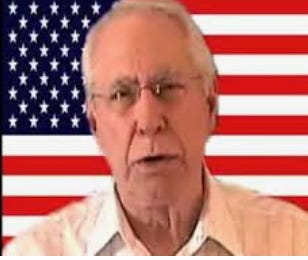 MIKE GRAVEL
Gravel was born in Springfield, Massachusetts, in 1930. His parents were French-Canadian, from Québec and naturalized in 1926.
WAYNE MESSAM
Messam was born in South Bay, Florida, in 1974. His parents were Jamaican and came to America with only a fifth-grade education seeking a better life.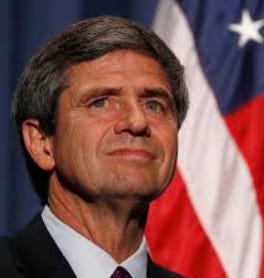 JOE SESTAK
Sestak was born in Secane, Pennsylvania in 1951. His father was a Slovak immigrant, and his mother is of half German and half Irish descent. Joe's paternal grandfather came to the U.S. in 1922.
TWO NEW POLLS SHOW HARRIS SURGING
Kamala Harris moved within two points of Joe Biden in a new Quinnipiac poll, catapulting into a virtual tie with the long-time front-runner. Harris has made significant inroads with black voters, following her widely praised debate performance last week, according to the poll.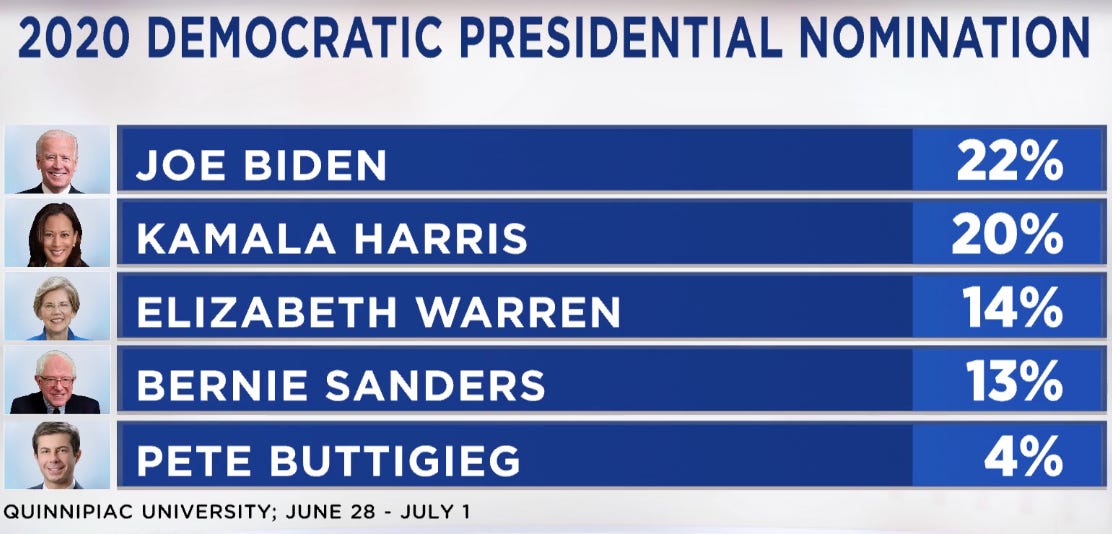 Separately, a new CNN poll shows similar shifts, with Biden losing a significant amount of ground over the last month, with both Warren and Harris appearing to be the beneficiaries of the voters' shift in opinion.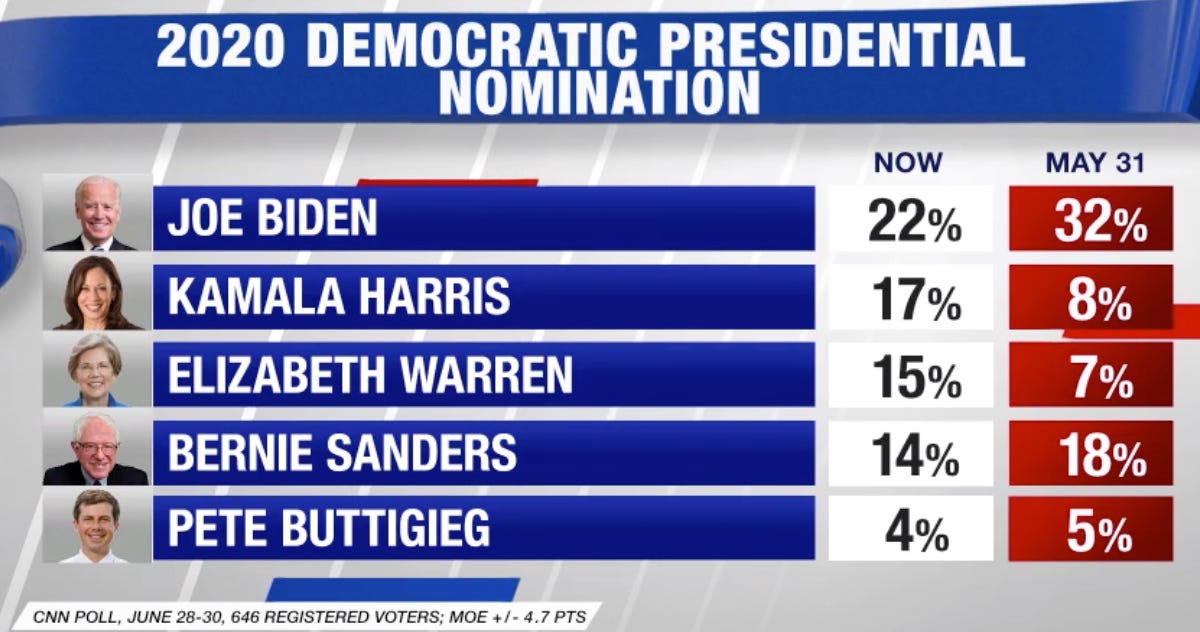 WHO WILL WIN THE 2020 NOMINATION (ODDS)
PredictIt accepts online wagers for such topics as Who will win the 2020 Democratic presidential nomination. Below you will see price of a share as of July 2, 2019, corresponding to the market's estimate of the probability of each candidate receiving the 2020 Democratic Presidential nomination.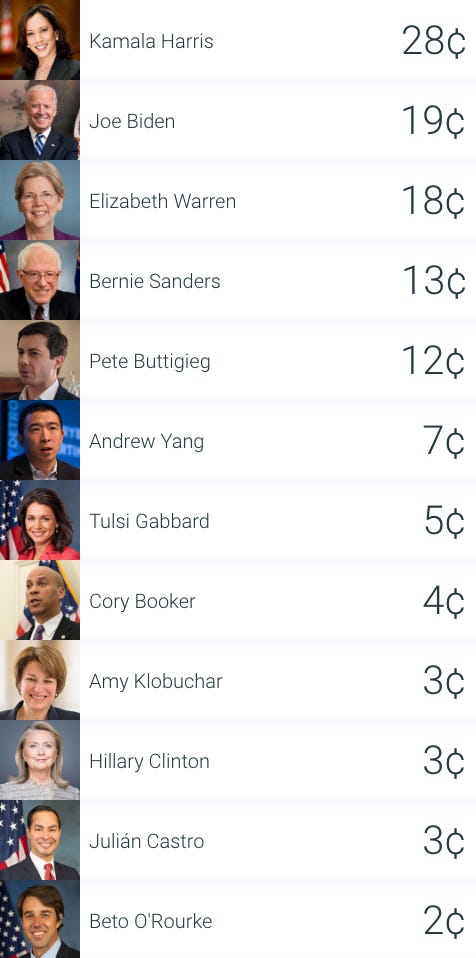 DEM DEBATE, NIGHT TWO: POWER RANKINGS
for Night One Power Rankings, please see the June 27 newsletter.
Kamala Harris: owned the night. Great energy, strong positioning, well-timed attacks, and raw emotion. Can she keep up this momentum?

Pete Buttigieg: composed, compassionate, articulate. Understood the format and was effective tactically and emotionally. Bonus points for owning up to mistakes.

Bernie Sanders: did nothing wrong, but didn't stand out. Bernie was Bernie, and he's already pulled the party to the left - he doesn't seem as revolutionary.

Kirsten Gillibrand: went all-in early with aggressive tactics, and fought to maintain relevance, buoying what was a fledgling campaign to this point.

Marianne Williamson: definitely 'won the internet' with some meme-worthy comments, but staked out her position and didn't waver.

Eric Swalwell: laying the groundwork for 2024, 2028. Near single-minded focus on gun control, and won an exchange with Biden.

Joe Biden: felt a step slow, very subdued, and unable to maneuver deftly. Not a heartening performance for supporters. Needs to be firm and vibrant in September.

Michael Bennet: needed to stand out to establish a foothold. Didn't execute.

John Hickenlooper: not in step with the party, and didn't do enough to explain why. Seemed like a candidate for previous generations.

Andrew Yang: from the moment he was confused on the first question - by his own policy! - this just wasn't his night. A campaign that was seen by some as gimmicky, or worse, justified those fears.
ARCHIVES
June 27 June 20 June 13 June 6 May 30 May 23 May 16 May 9 May 2 April 25 April 18 April 11 April 7 March 31 March 24 March 17 March 10
DAYS UNTIL 2020 PRESIDENTIAL ELECTION: 

488
REGISTER TO VOTE HERE: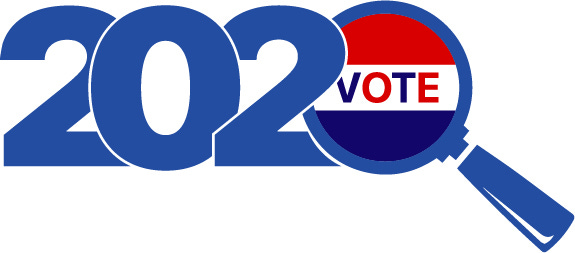 We genuinely appreciate you reading Dem Primary Tracker 2020. You can also 'like' our page on Facebook and follow us on Twitter & Instagram.