Discover more from Dem Primary Tracker 2020
The Official 2020 Democratic Primary candidate tracker.
Over 11,000 subscribers
With Iowa 5 Months Out, It's Time to Cut The Extra
The 2020 Iowa Democratic caucuses will take place on Monday, February 3, 2020 with the first nominating contest for the 2020 presidential election. That leaves 151 days for candidates to make pleas, kiss babies, shake hands, eat pork chops, present policies, craft ads, and do everything it takes to stand out from this crowded field. What once was a robust 27-person contest has now whittled down to 20. And with only 10 candidates qualifying for the September Democratic debate, the field will likely become more defined, especially as would-be voters increase familiarity with the front-runners.
WHAT THE POLLS SAY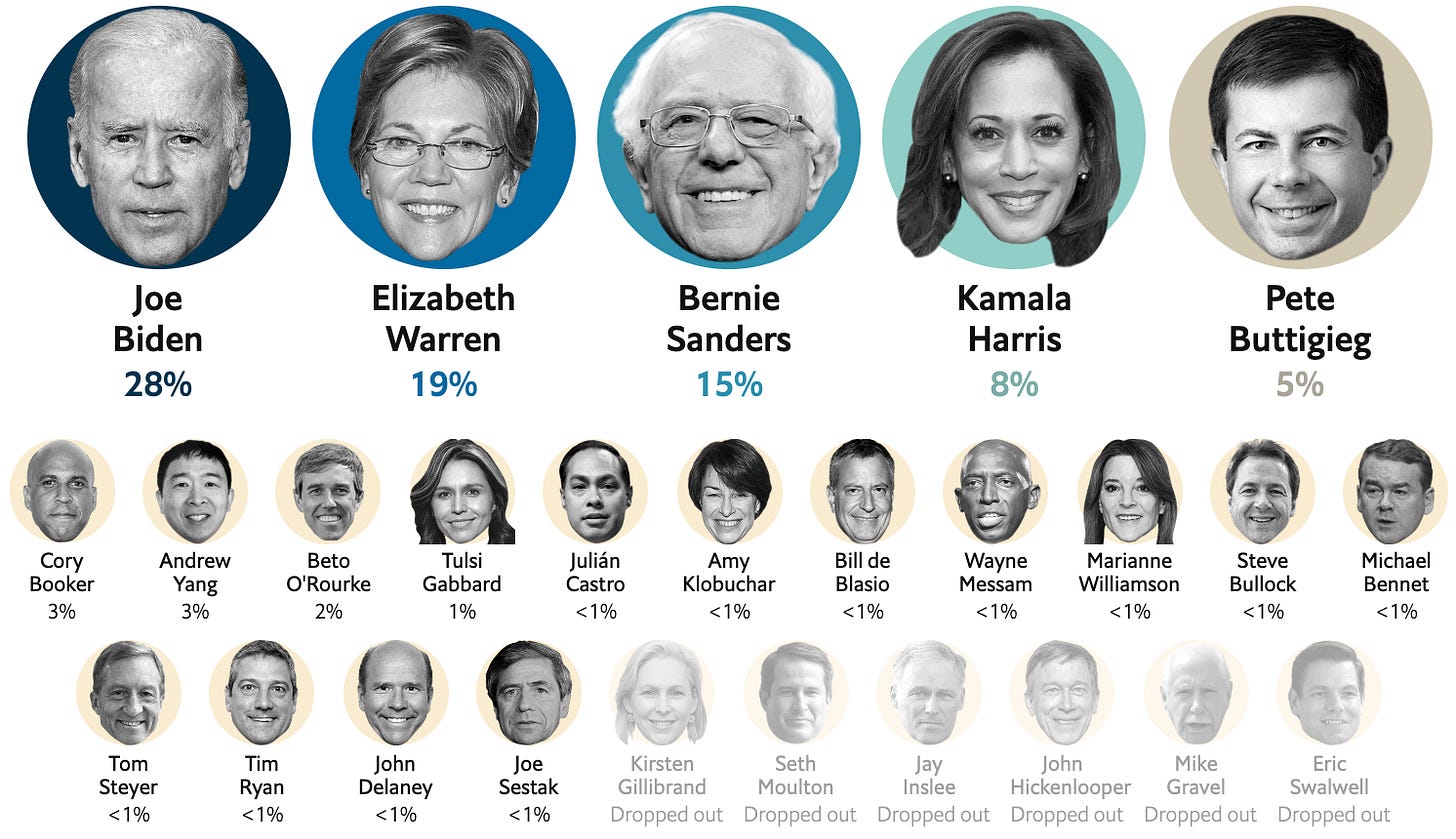 Per The Economist, the average of the polls still show Joe Biden in the lead. A Monmouth poll released in late August showed Elizabeth Warren tied with Bernie Sanders at 20% - one point ahead of Biden, in what is being seen as an outlier, at least at this point. Pete Buttigieg seems to have hit a ceiling after his early meteoric rise, with an arc reminiscent of Beto O'Rourke, though O'Rourke has seen a recent bump due to his visceral reaction to the El Paso shooting, and subsequent campaign reset. Kamala Harris, once seen on the ascent, has watched her poll numbers come down to earth after her uneven performance in the second debates. Cory Booker still lurks at 3% as his campaign is perhaps the most deliberate.
BERNIE HANGS IN THERE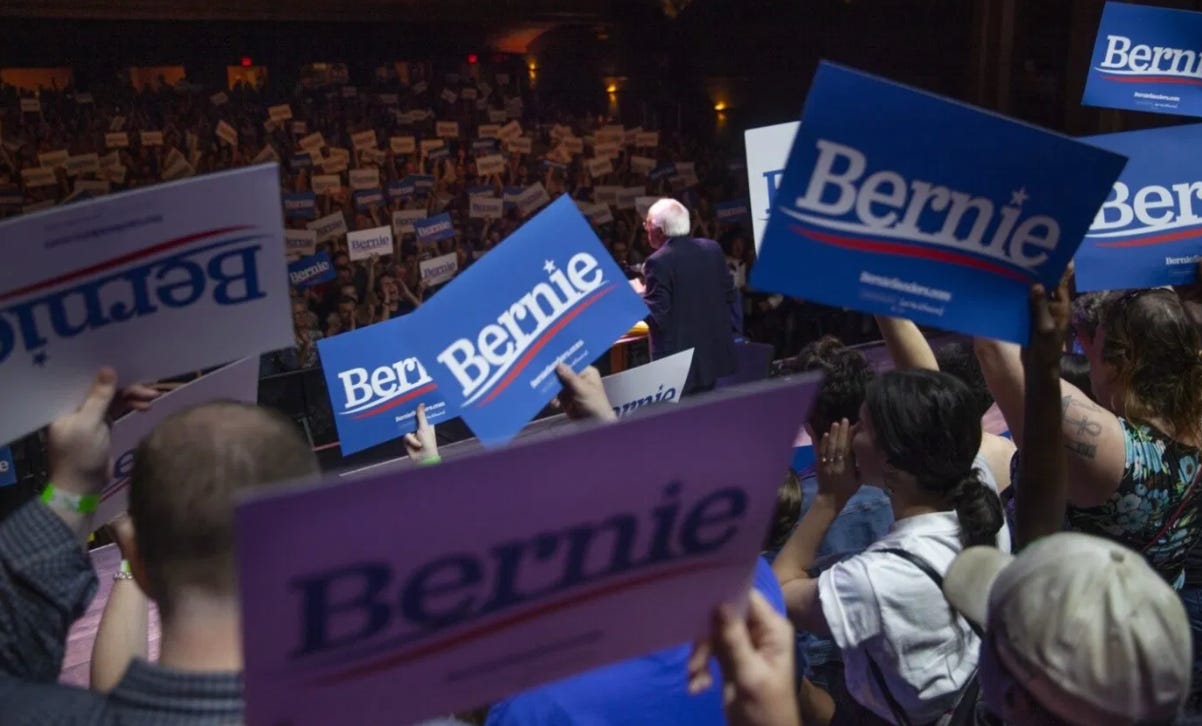 Bernie Sanders has a very wide polling range, with a number of theories as to why: the media, the demographic of his supporters, inaccurate polling. He ranges from a low of 12 percent to a high of 24 percent depending on the source, but it's undeniable that his rallies have the vigor and energy to match any candidate, with the exception of. . .
LIZ WARREN: THERE'S A POLICY FOR THAT
Elizabeth Warren has steadily climbed in the polls as she continues to roll out policies, proposals, and plans. Since becoming the first Trump-targeted candidate to fight back and emerge stronger, Warren is seeing double the poll numbers that she had three months ago. Her pragmatism and big-picture view is drawing support from all spheres, and has her listed as a betting favorite on PredictIt.

WHY YOU SEE TOM STEYER ADS EVERYWHERE
Billionaire hedge fund manager and environmental crusader Tom Steyer's television and ads target voters across the country and ask for contributions of just $1. In addition to a barrage of televised ads in early primary states, his campaign spent about $5.9 million on digital ads in its first 60 days. Steyer's digital campaign presence builds off his activism through political groups he previously funded out of his own pocket, such as NextGen and Need to Impeach, an environmental/voter registration organization and a Super PAC to impeach President Donald Trump, respectively. Ironically, Steyer's template is the Brad Parscale-led Trump digital campaign of 2016, when the outsider billionaire Trump focused heavily on digital ads, undermining the traditional media buying strategy and winning the election.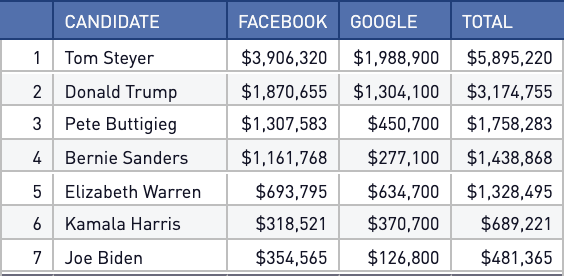 WHO IS ANDREW YANG?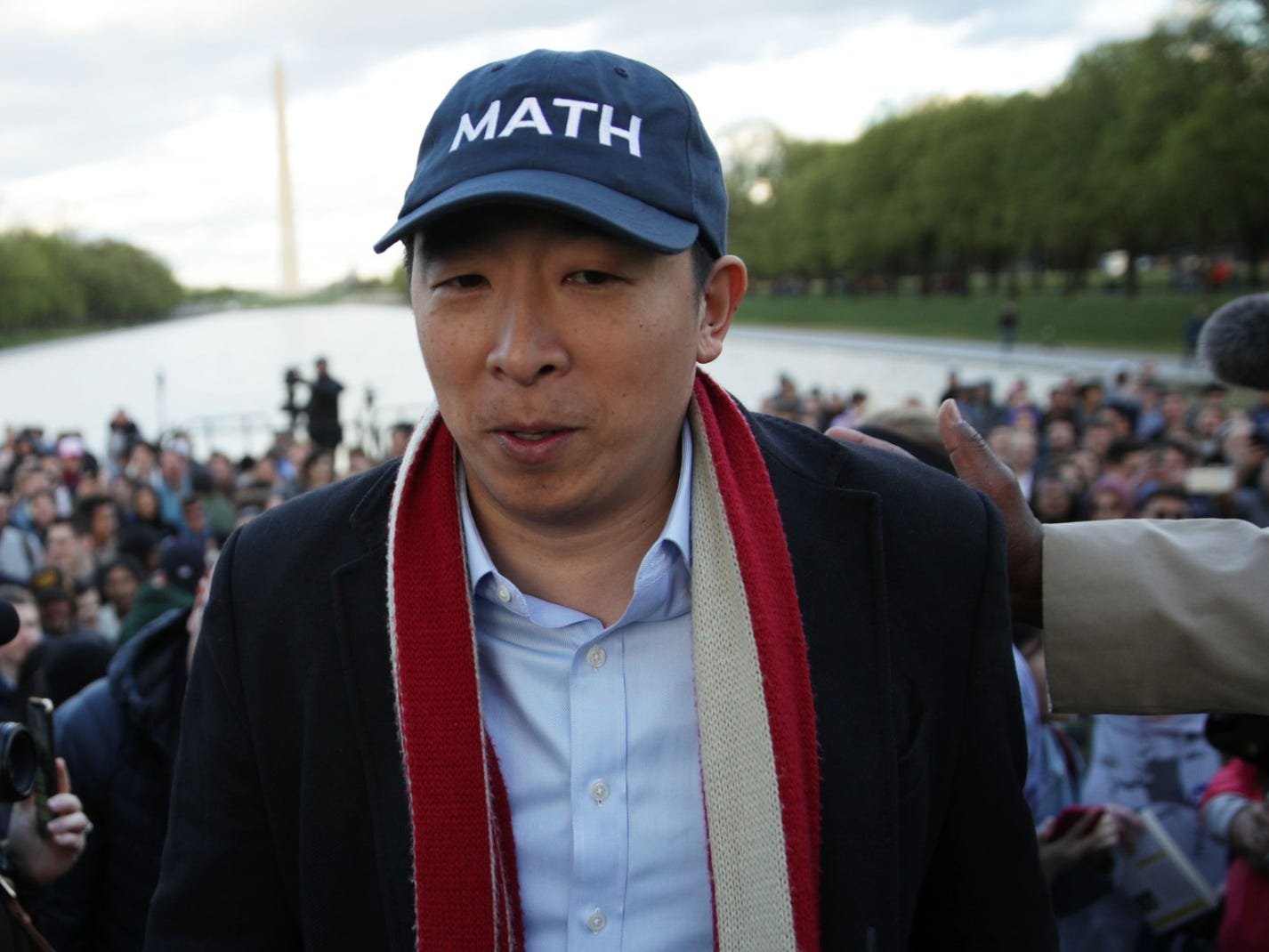 Mostly known as 'The Universal Basic Income guy' or the guy with the 'MATH' hat, he's quietly built a huge following (#yanggang), becoming one of the 10 qualifiers for the September debates. With a net worth of 'only' $1 million, he was initially the CEO of a test-preparation company and eventually formed a nonprofit fellowship program, Venture for America.
Yang's campaign focuses largely on policy, in what is described as a technocratic approach. Yang regularly calls Donald Trump a symptom of a wider problem in the economy, rather than the problem itself. Definitely a long shot candidate, he's interesting to say the least. But he's holding steady in the top ten - placing as high as sixth in some polls - and the media crescendo is building.
MORE DEBATES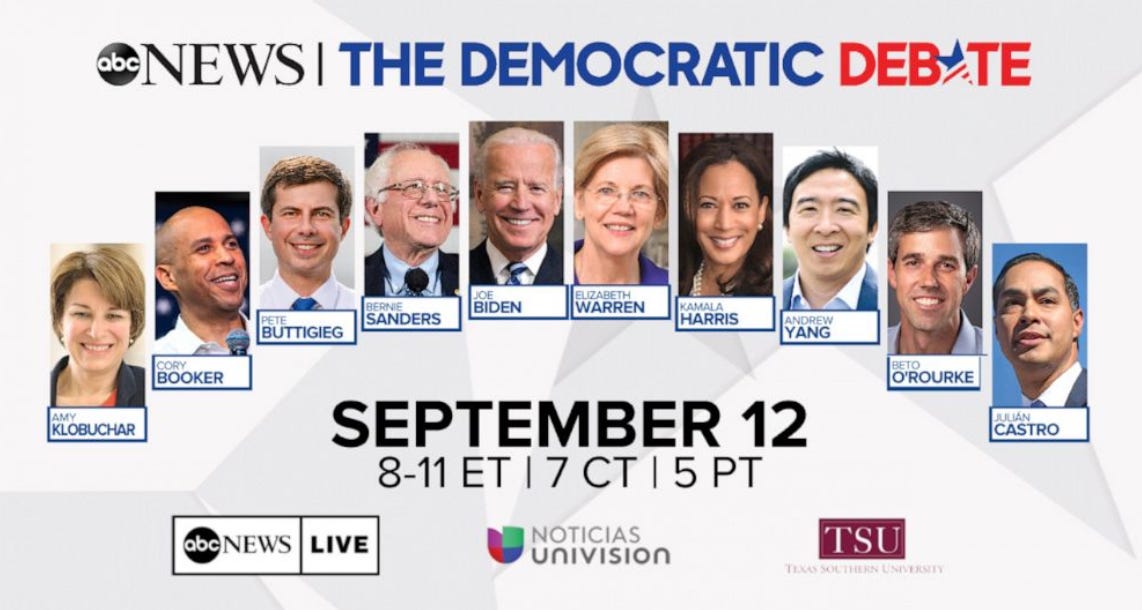 The final lineup for the third Democratic debate is set for a single night in Houston in two weeks on Sept. 12 at 8pm EST. The 10 candidates certified by the Democratic National Committee to participate in the debate, hosted by ABC News in partnership with Univision, will appear on stage in the following order, from left to right.
Amy Klobuchar

Cory Booker

Pete Buttigieg

Bernie Sanders

Joe Biden

Elizabeth Warren

Kamala Harris

Andrew Yang

Beto O'Rourke

Julián Castro
DROPPED OUT

Kirsten Gillibrand dropped out August 28th.
Seth Moulton dropped out August 23rd.
Jay Inslee dropped out August 21st.
John Hickenlooper dropped out August 15th.
Mike Gravel dropped out August 5th.
Eric Swalwell dropped out July 8th.
Richard Ojeda dropped out January 25th.
ARCHIVES
DAYS UNTIL 2020 PRESIDENTIAL ELECTION: 

424
REGISTER TO VOTE HERE: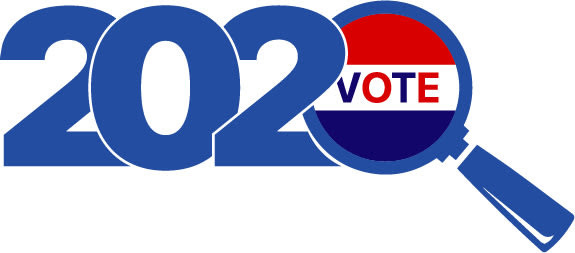 We genuinely appreciate you reading Dem Primary Tracker 2020. You can also 'like' our page on Facebook and follow us on Twitter & Instagram.