Discover more from Dem Primary Tracker 2020
The Official 2020 Democratic Primary candidate tracker.
Over 11,000 subscribers
DEBATE 3: POWER RANKINGS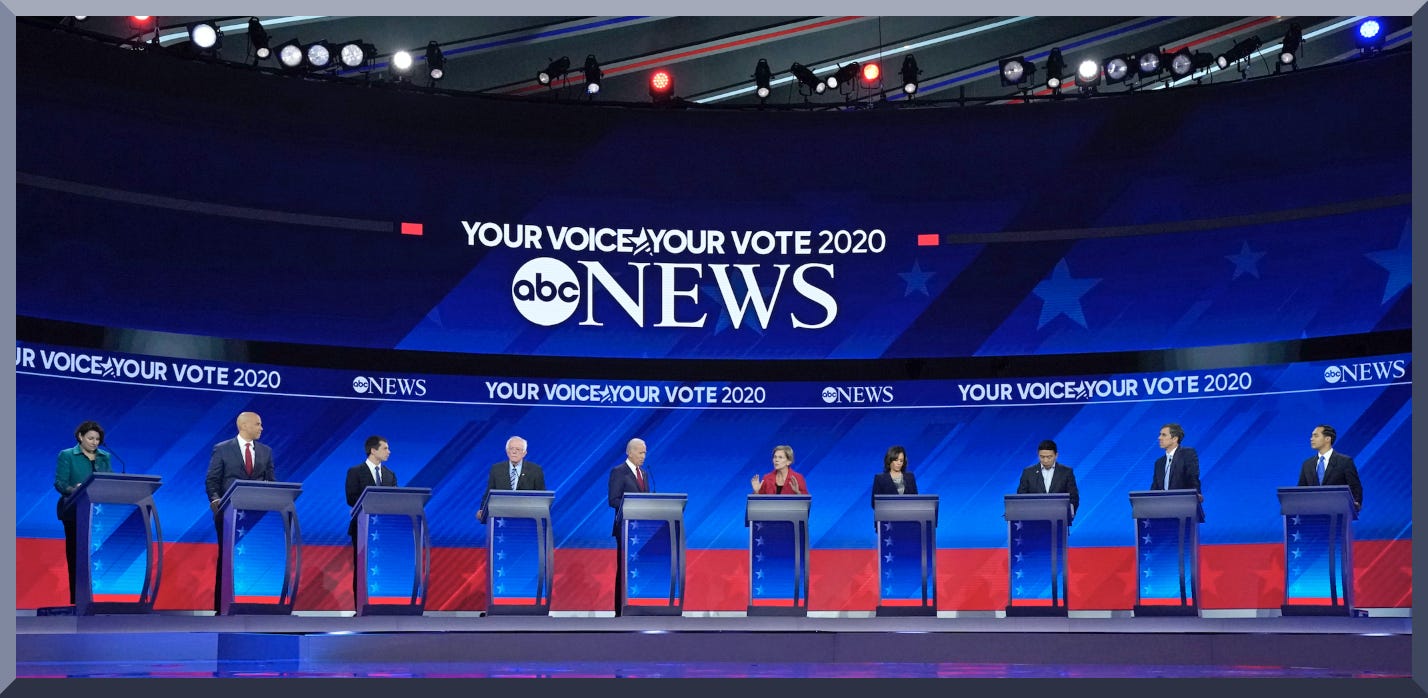 Round three of the Democratic Primary debates took place Thursday night at Texas Southern University, a three hour slog with ten candidates, four moderators, and two networks. With the top ten polling candidates taking the stage, the evening promised to provided separation between the top tier and the also-rans. With another debate a little more than a month away, however, the candidates played it safe - for the most part - and stuck to their scripts, with very little fireworks to show for the evening.
Based on tonight's performance alone, below are the Dem Primary Tracker Power Rankings for the third round of debates.
1) ELIZABETH WARREN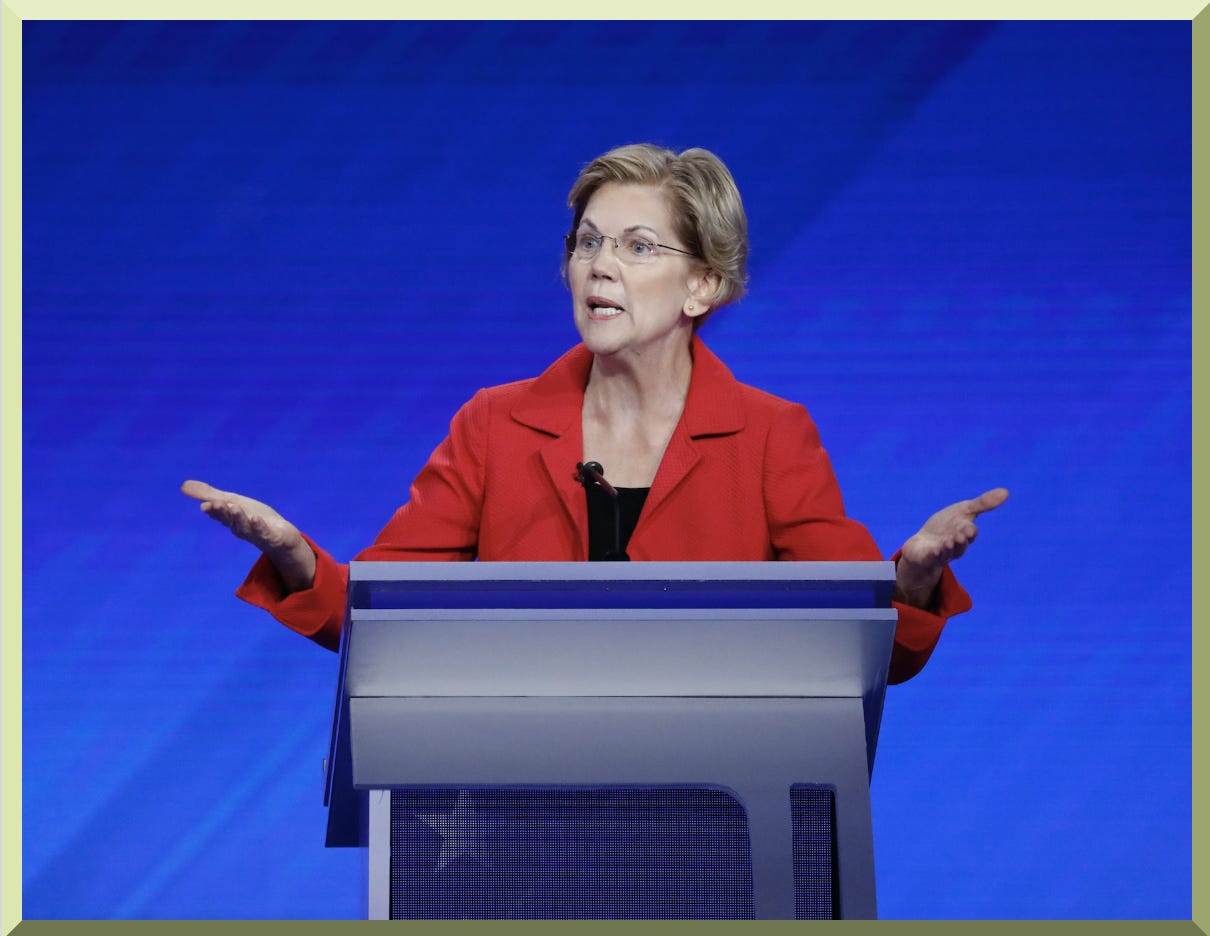 Warren was smart, focused, and picked her spots with aplomb. Somehow impervious to attacks, Warren was able to articulate her positions and policies. Her plan to eliminate the filibuster was a small surprise, but a potentially significant moment that may gain more attention if she becomes the Democratic candidate. Once again, she maintained her unspoken truce with Bernie Sanders, though at some point the left-leaning candidates will need to go head-to-head.
2) PETE BUTTIGIEG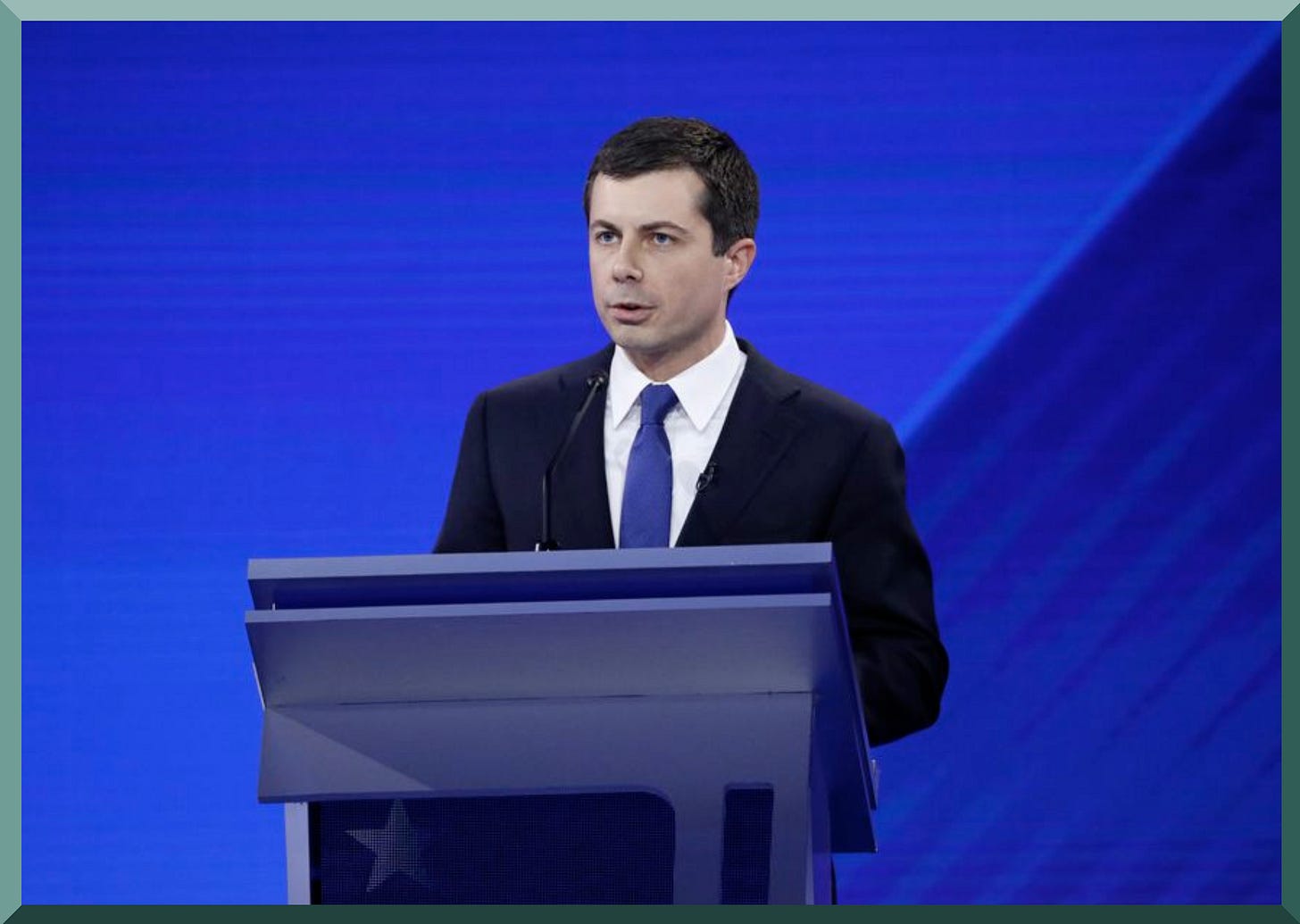 Buttigieg was poised, composed, and possessed the comportment that is currently lacking in the White House. Arguing that his "Medicare for All Who Want it" plan is the right path because he trusts Americans to make their own choices. Powerful personal testimony about coming out showed his belief that this election is about the voters and empowering/trusting them.
3) ANDREW YANG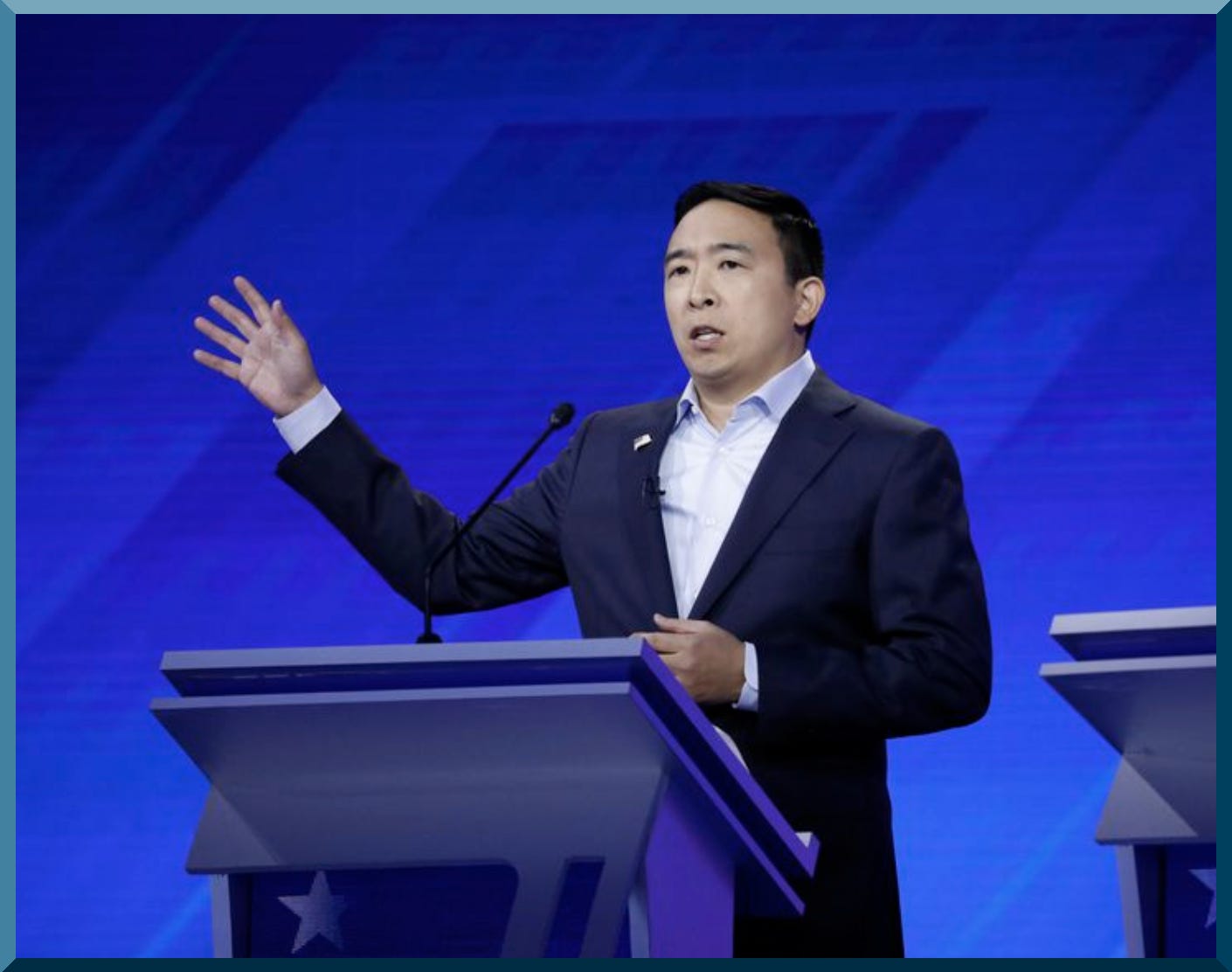 Yang previewed before the debate that he would be doing something unprecedented. It turns out that was giving his universal basic income ($1,000 per month) to 10 families who went to his website. He also appeared more focused, comfortable, and ready to spar, armed with information and facts that were Presidential, squelching some of the critics that have called him a gimmick or outlier. At this point, Yang has to be taken seriously.
4) BETO O'ROURKE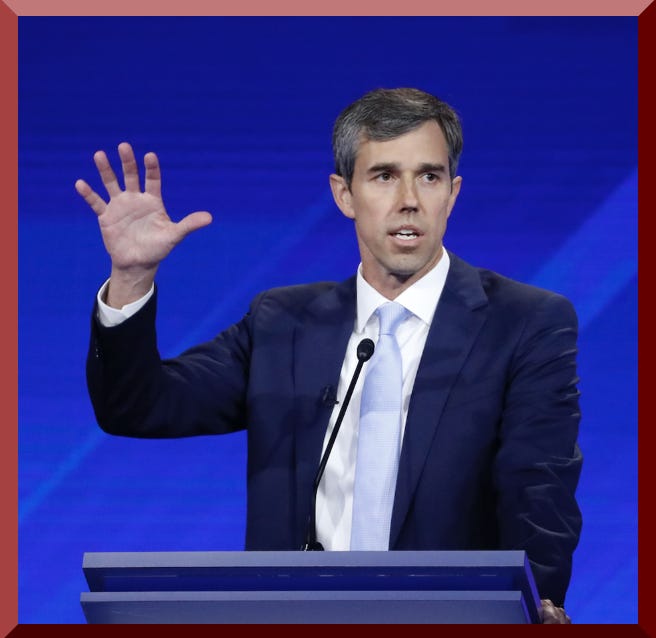 Ahhh. . .Beto. . .there's the twinkle in his eye, the RFK/Bill Clinton twinkle, that makes you think, "this. . .this is the guy. . .he has it. . ." but then, you watch his delivery and listen his voice, and you realize that perhaps O'Rourke lacks the self-conviction necessary to really pull this off. That said, he had a HUGE moment when he responded to a question about his plan for mandatory gun buybacks, "hell, yes, we're going to take your AR-15." He is a great person and had a nice performance, but it remains to be seen as to whether this can help him regain his momentum from early 2019.
5) CORY BOOKER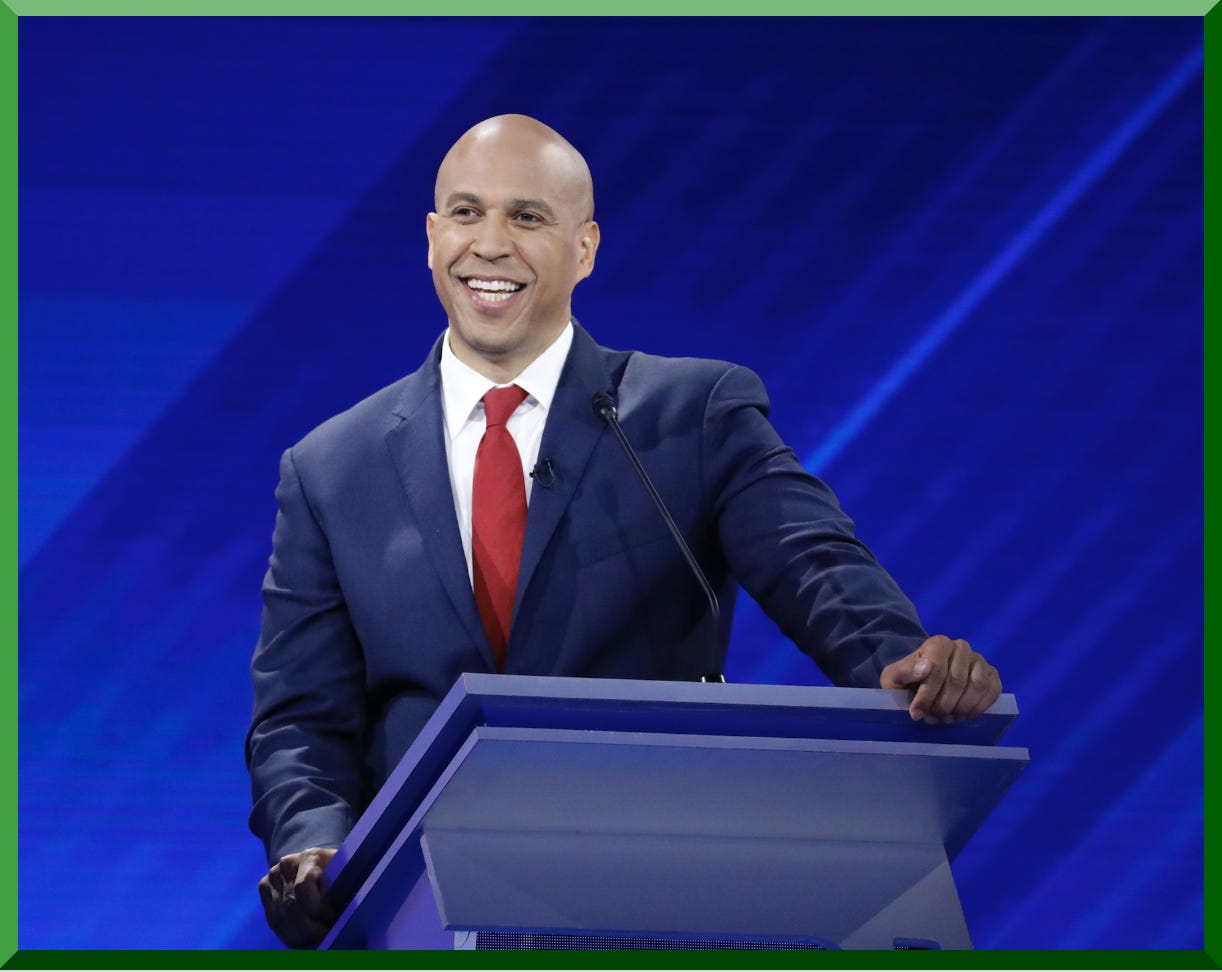 Booker may well be the only candidate that has not strayed from his original strategy - deliberate, calculated, slow-playing the primary. Other candidates have risen & fallen in the polls, and Booker remains on the precipice of the second tier, seemingly outside the bubble of the elite candidates. But Booker's affable confidence and articulate, prepared approach was on display tonight, and he was the only candidate to proactively discuss Veteran's affairs, as well as evocatively discussing systemic racism. There was no viral moment for Booker, but he continues to string together strong performances in his measured march to the primary voting.
6) KAMALA HARRIS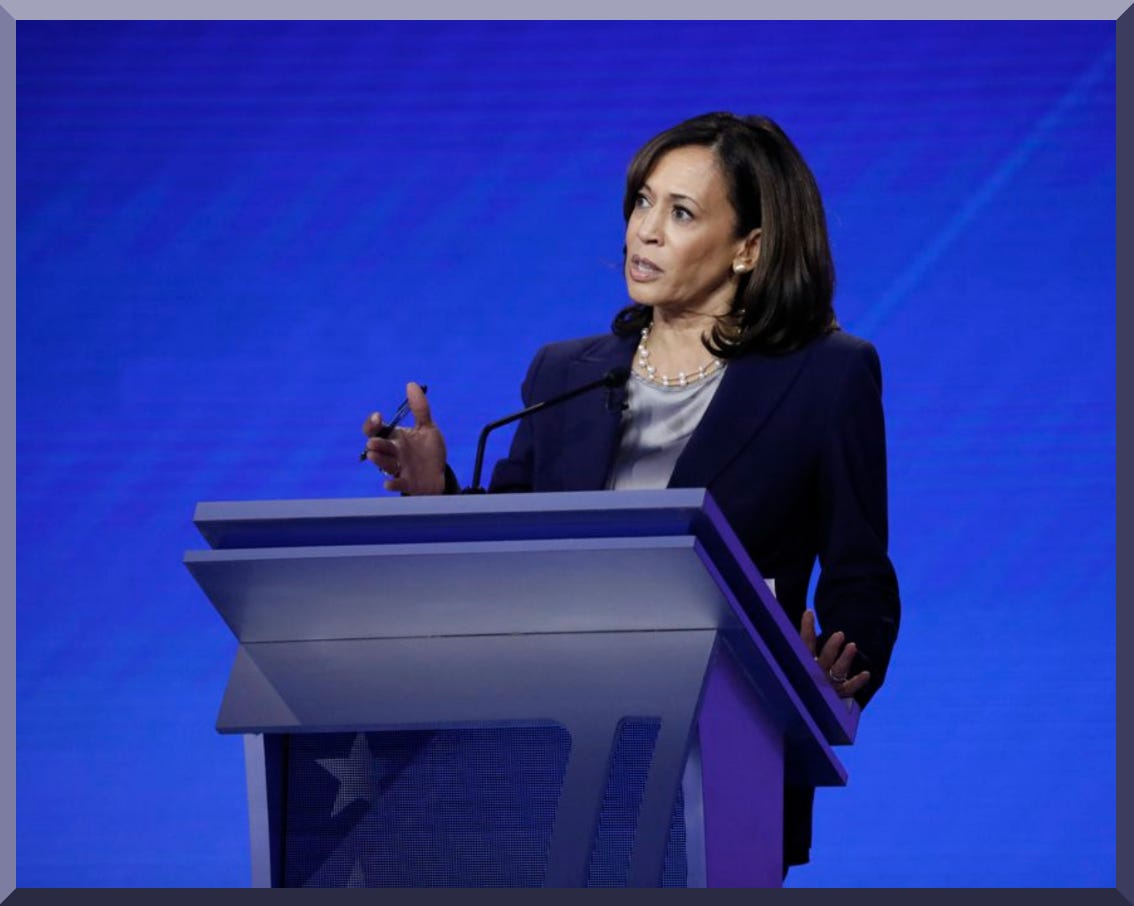 Harris, once again, had a complicated evening. Pivoting from 'Attack Joe' mode to 'Attack the President' mode, Harris claimed that while Trump didn't pull the trigger, but he certainly been tweeting out the ammunition. She also said that "Trump reminds (her) of that guy in "The Wizard of Oz," when you pull back the curtain, it's a really small dude. " The lines all landed individually. Collectively, they left the distinct impression of a politician.
7) BERNIE SANDERS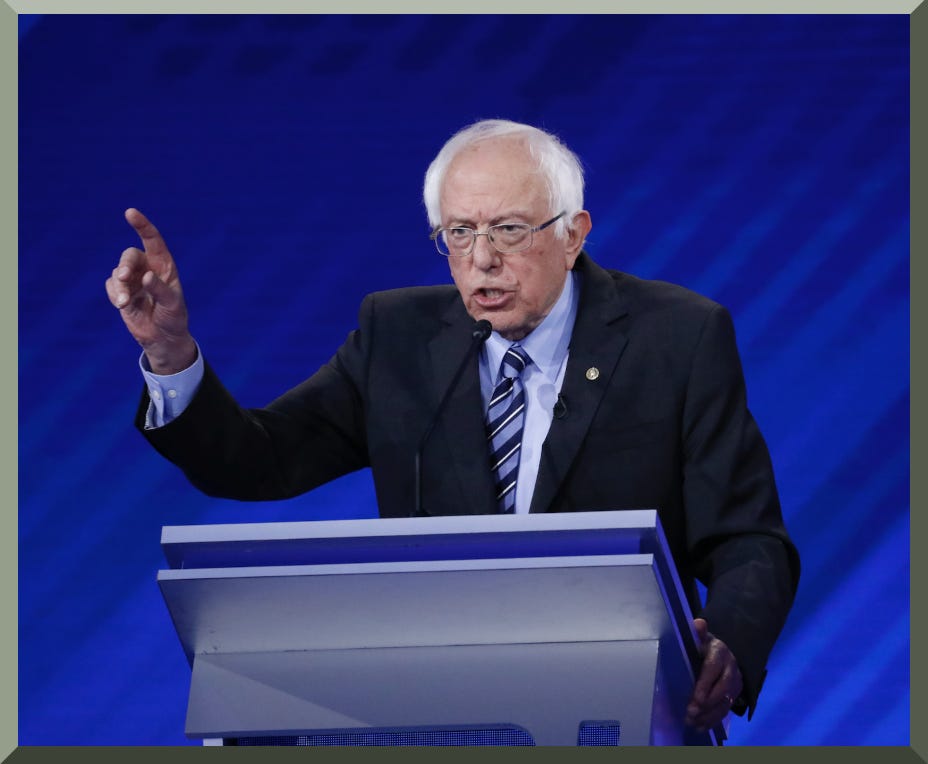 Sanders definitely had a throat issue, but he fought through it and did what he often does - establish his bona fides as the original left-leaning Dem. He executed an offensive plan, attacking Biden relentlessly on health care, trade and the Iraq war - in short, the Vermont Senator took square aim at the former vice president. Biden responded by calling Sanders a socialist, which went unchallenged.
8) JOE BIDEN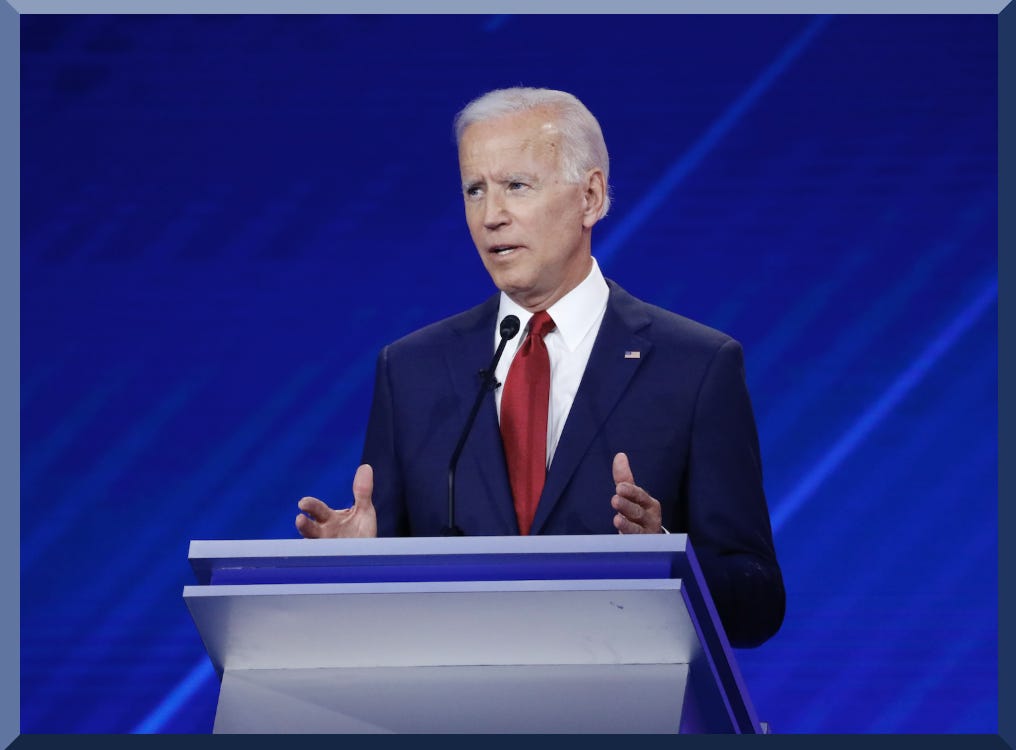 Though Biden's night can be described in some circles as a comeback of sorts, his word salad, dentures moment, and reference to kids listening to a record player showed a man that may be out of step with America in 2020. Biden did land a few jabs, however, mocking Sanders for believing that employers would return wages to union workers who become covered by Medicare for All, "for a socialist you've got a lot more confidence in corporate America than I do." Biden also sidestepped the stinging and below-the-belt attacks from Castro, though the Biden-may-not-be-up-to-the-task rrative is absolutely gaining momentum with 14 months remaining in the campaign.
9) JULIÁN CASTRO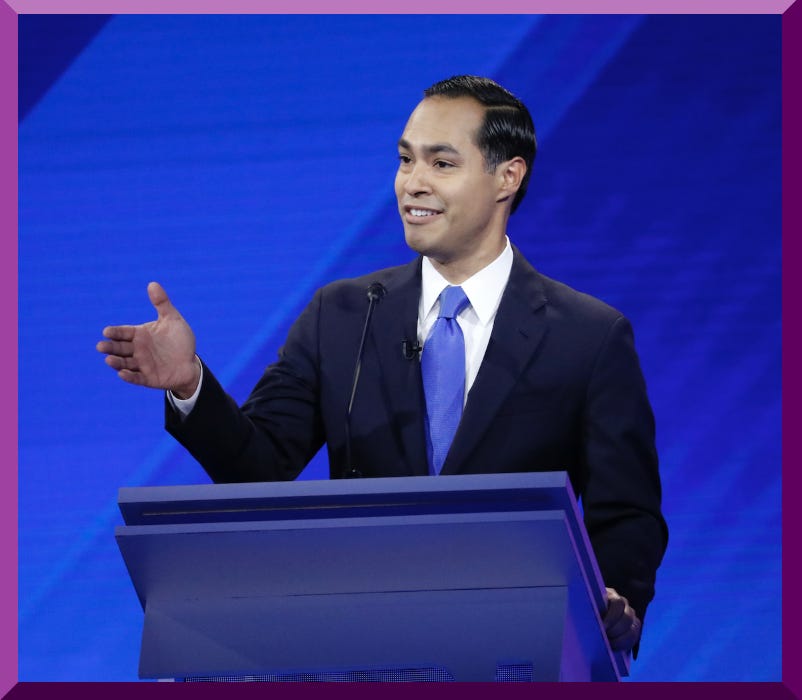 Castro is best off hoping that somebody selects him for for Vice President. He accused Biden of saying his plan would not automatically enroll people in his public health care option. When Biden denied it, Castro angrily asked"are you forgetting what you said two minutes ago?" This attack was perhaps not subtly spotlighting Biden's age. He doubled down, telling Biden "I'm fulfilling the legacy of Barack Obama, and you're not." In an effort to carve out a memorable debate moment, Castro could hardly have done worse.
10) AMY KLOBUCHAR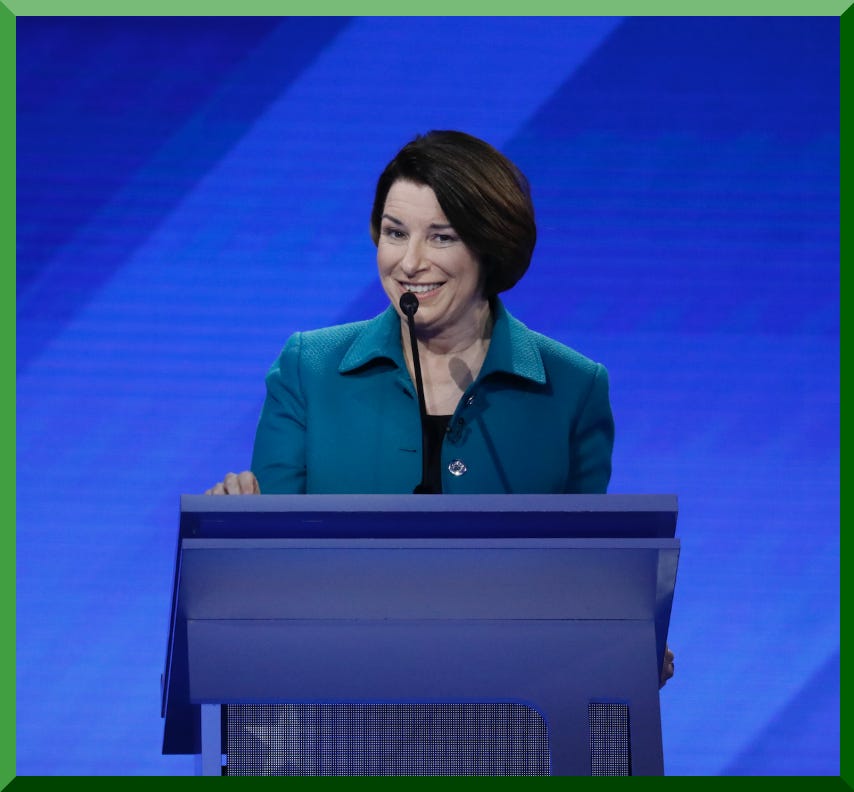 It's not that Klobuchar had a bad performance. She just did not stand out in any significant or memorable way. Though she defended her prosecutorial record and reminded voters about her midwestern values, defending the farmers, she was ultimately unable to articulate the reasons why she should be the Democratic nominee.
CAMPAIGN SWAG GIVEAWAY WINNER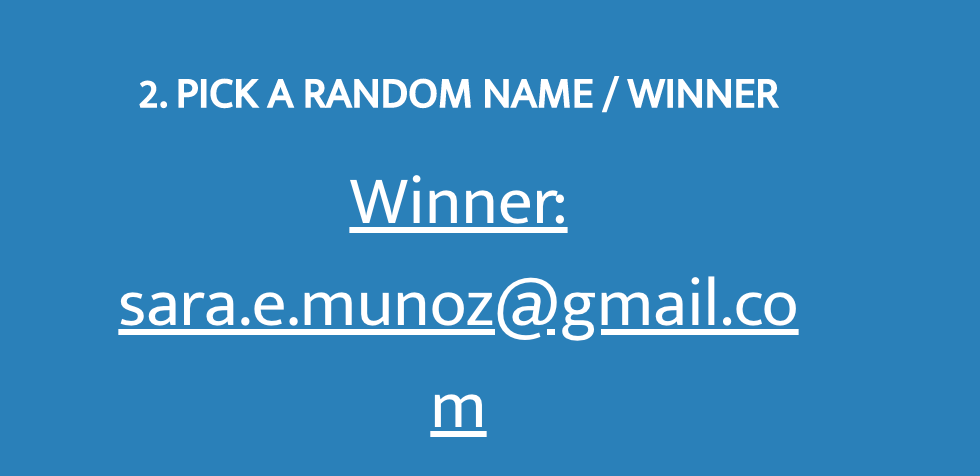 And our winner in the September 10 Campaign Swag/Giveaway is Sara Munoz from Arlington, Texas!!! Sara will be receiving a black Beto O'Rourke dog bandana, courtesy of DPT. Thank you to all 171 entrants and here's to continued support.
ARCHIVES
DAYS UNTIL 2020 PRESIDENTIAL ELECTION: 

416
REGISTER TO VOTE HERE: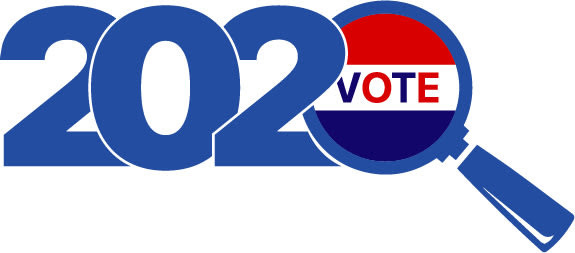 We genuinely appreciate you reading Dem Primary Tracker 2020. You can also 'like' our page on Facebook and follow us on Twitter & Instagram.