Discover more from Dem Primary Tracker 2020
The Official 2020 Democratic Primary candidate tracker.
Over 11,000 subscribers
IMPEACHMENT: The Candidates' Own Words
Democratic presidential candidates were nearly unanimous in backing impeachment proceedings against President Trump after he tried to pressure Ukraine to investigate his political rival Joe Biden. There were, however, two main exceptions - Tulsi Gabbard and Michael Bennet. Gabbard initially stated that impeachment would be terribly divisive, but she has since reversed course, leaving Michael Bennet as the only candidate at this time choosing to reserve judgement on the matter.
Below, you will find each candidates' statement on the impeachment inquiry in their own words.
ELIZABETH WARREN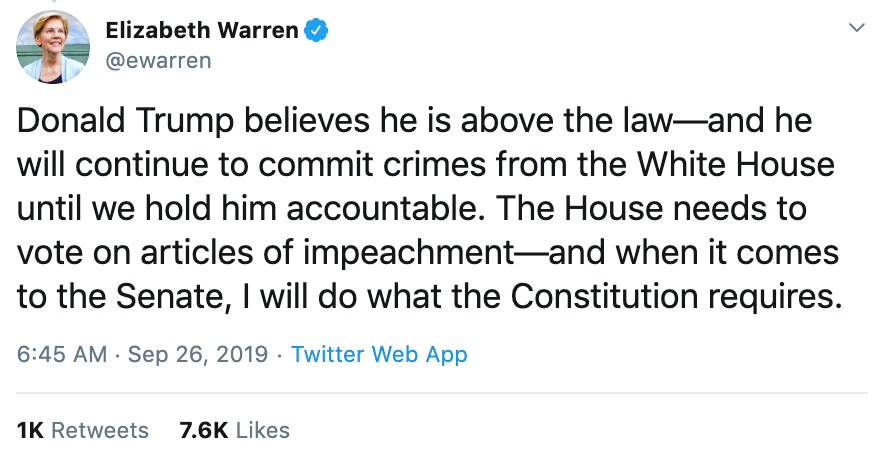 JOE BIDEN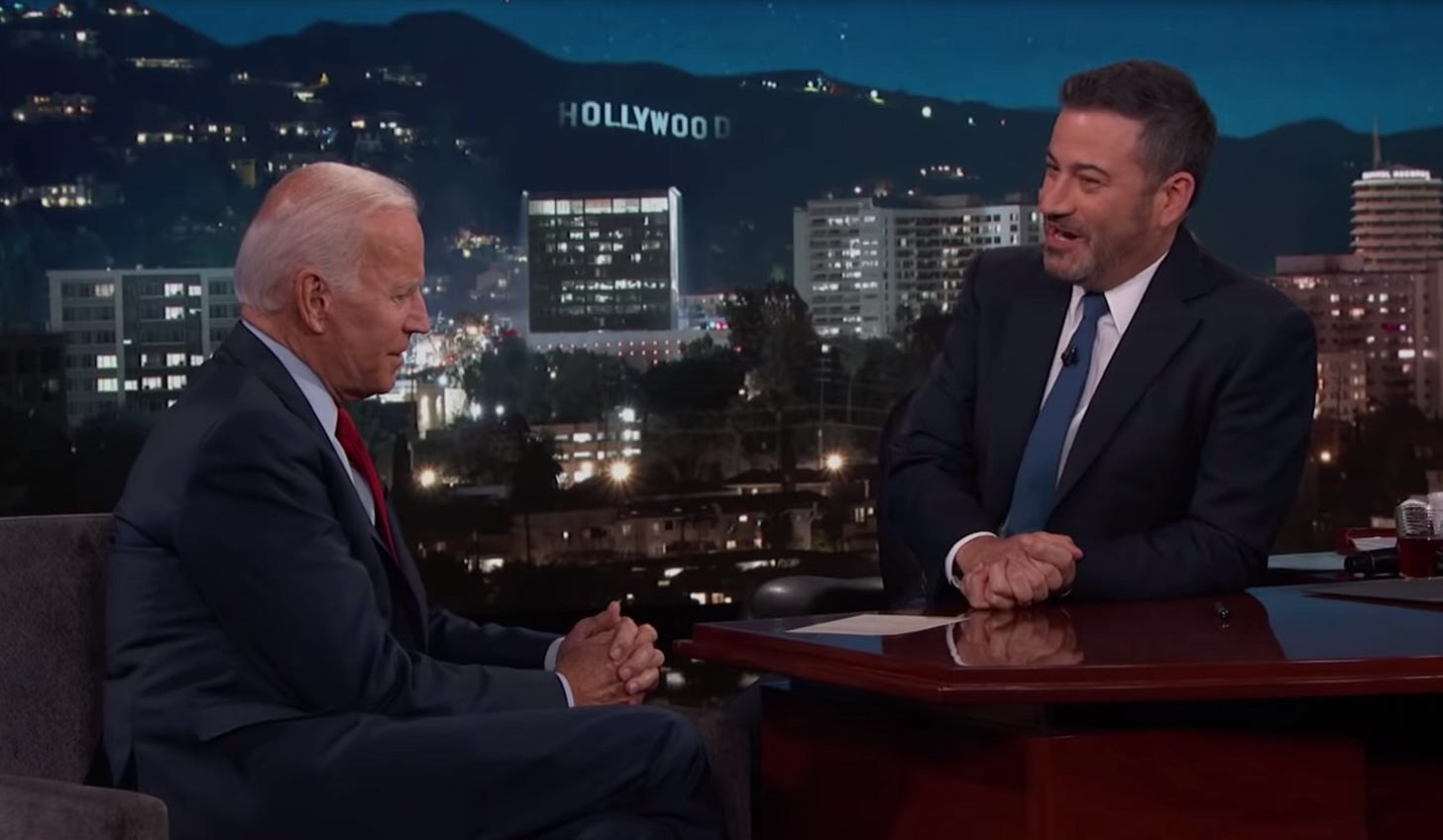 "Based on the material that they acknowledged today, it seems to me, it's awful hard to avoid the conclusion that it is an impeachable offense and a violation of constitutional responsibility," Biden said on an appearance on Jimmy Kimmel Live.
BERNIE SANDERS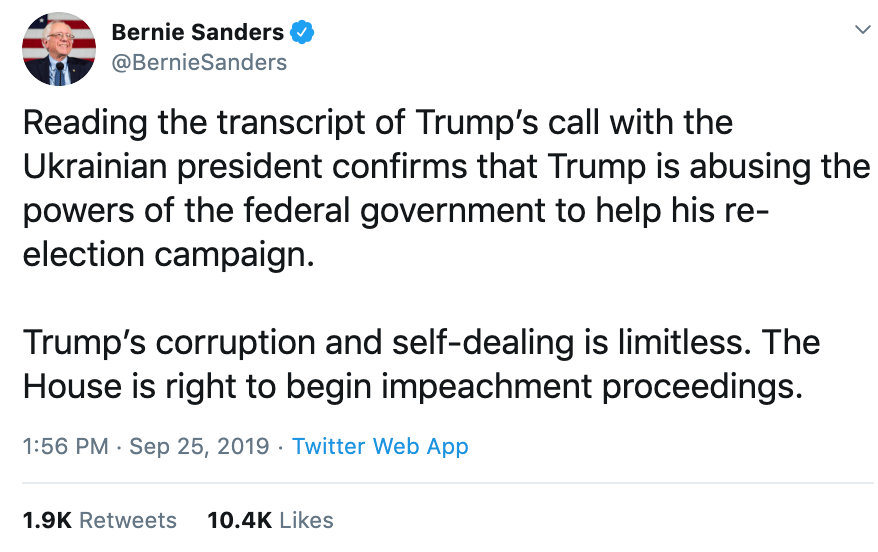 KAMALA HARRIS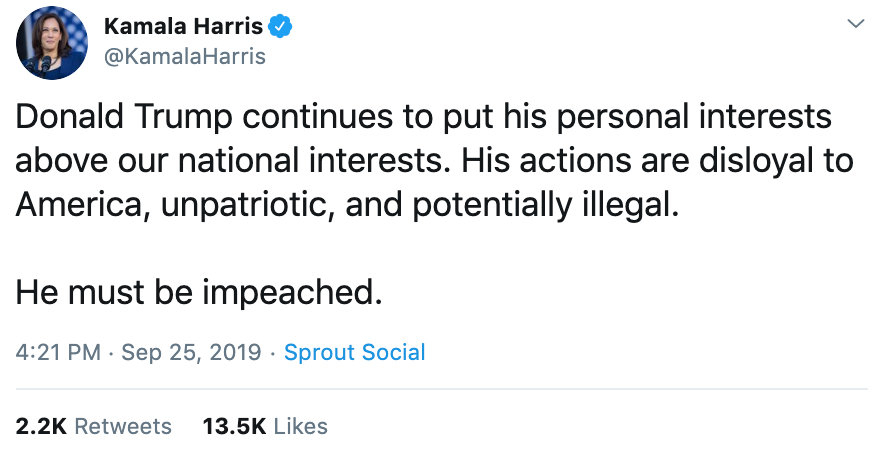 PETE BUTTIGIEG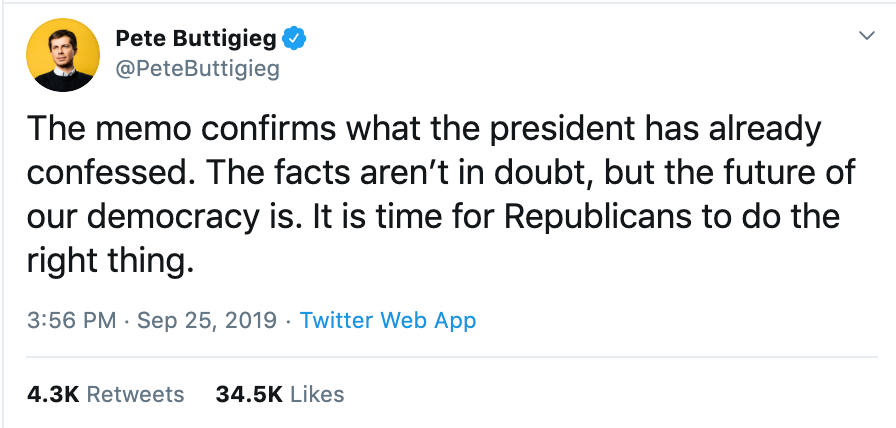 ANDREW YANG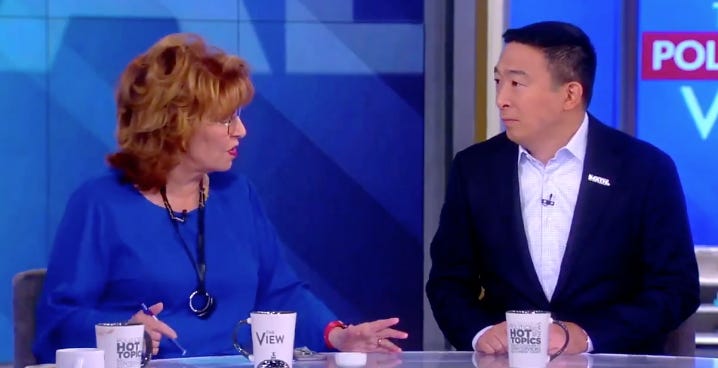 In an appearance on The View, Andrew Yang says he's "on board with the decision to impeach Donald Trump," adding it's "the right thing to do regardless of the political calculation." "We're a country of laws, you have to enforce the laws."
BETO O'ROURKE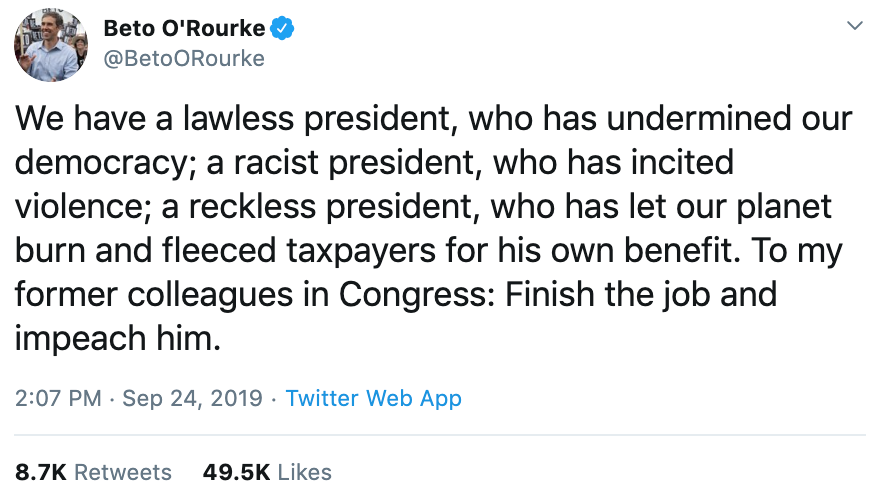 CORY BOOKER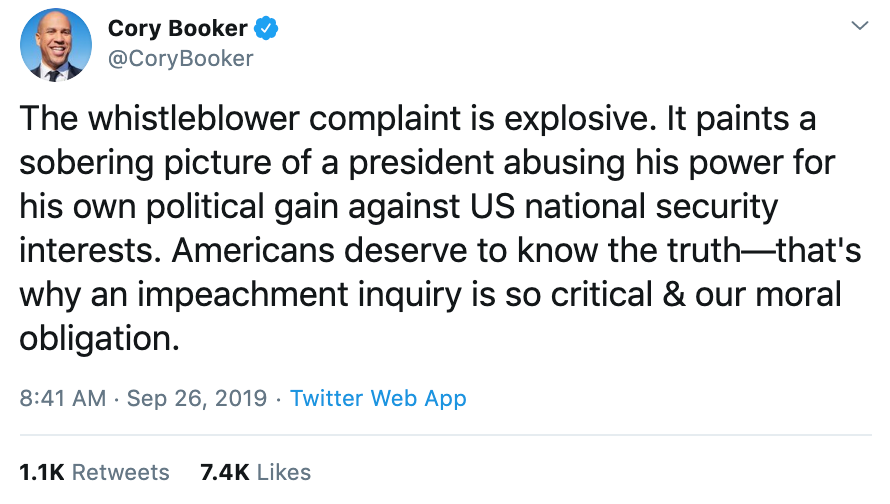 JULIÁN CASTRO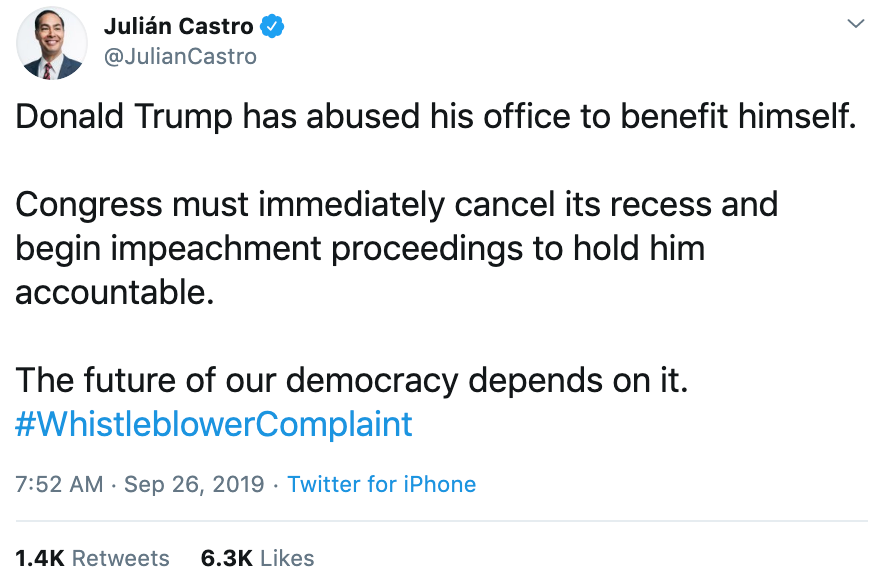 AMY KLOBUCHAR
TULSI GABBARD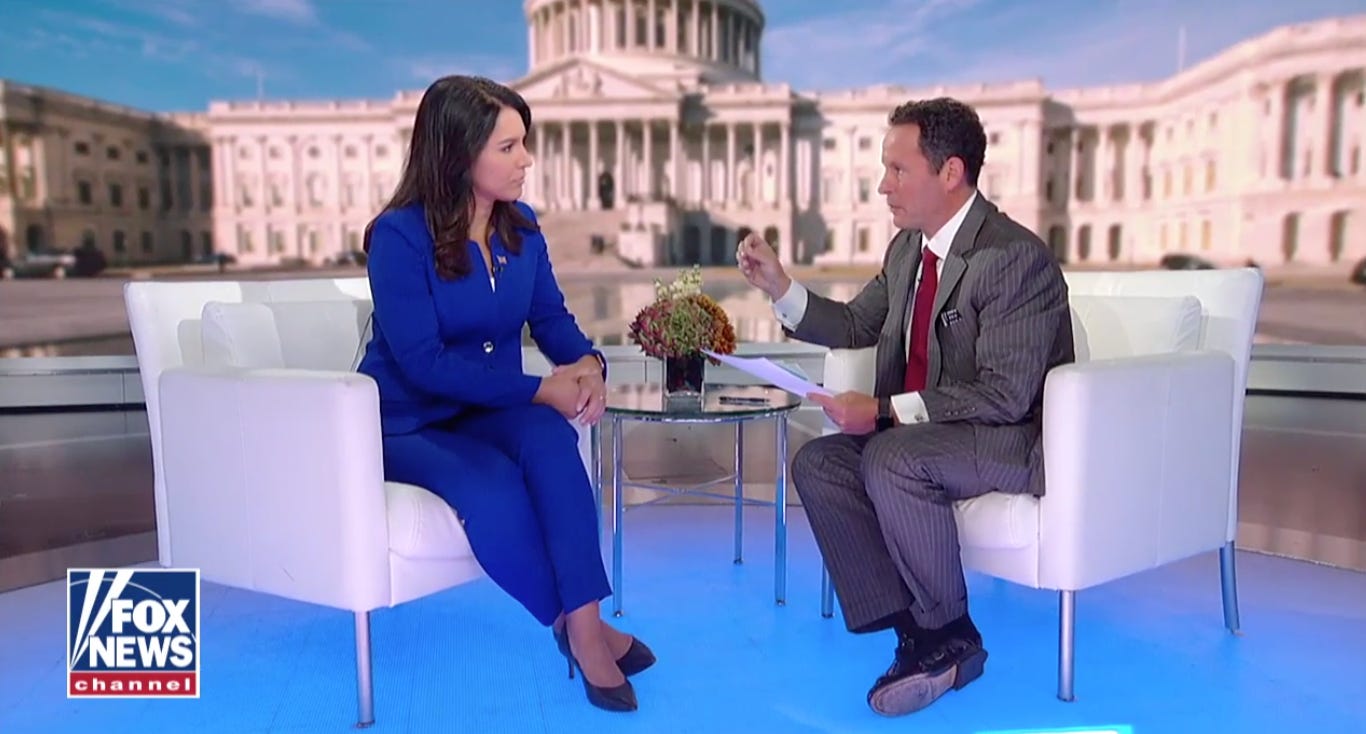 After initially calling an impeachment inquiry terribly divisive, she went on Fox & Friends to reverse course.
TIM RYAN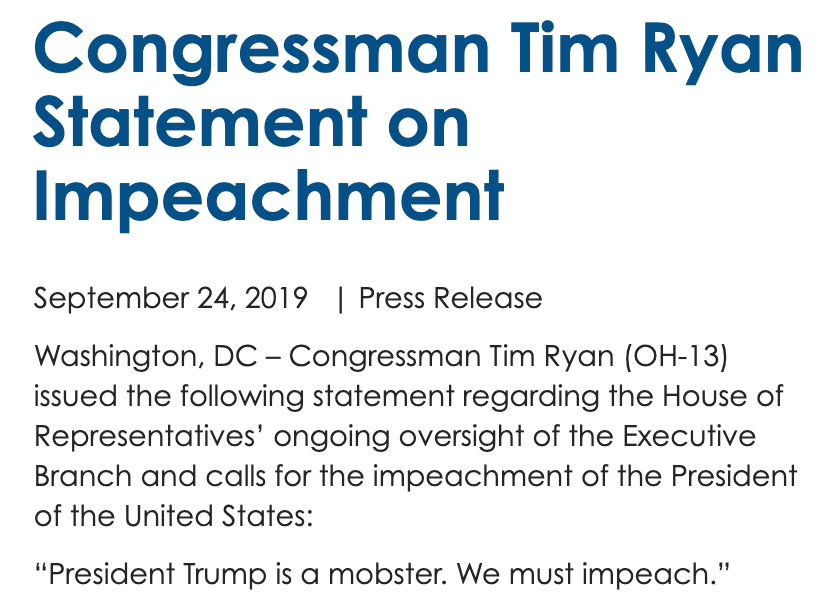 JOHN DELANEY
Delaney said Pelosi Has 'Played This Perfectly' in an interview with Bloomberg.
TOM STEYER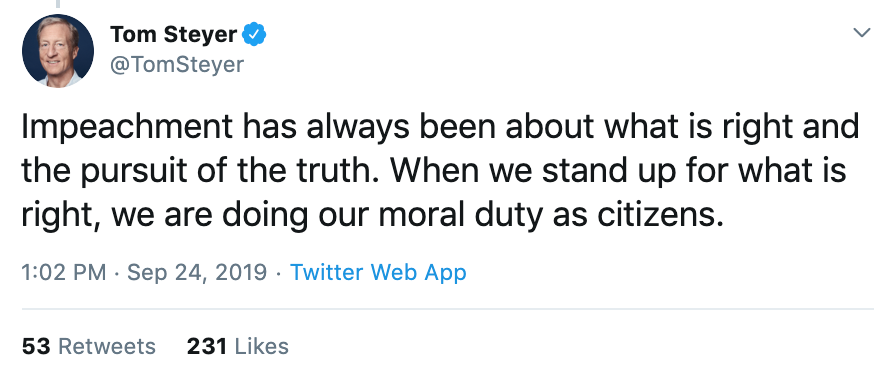 MICHAEL BENNET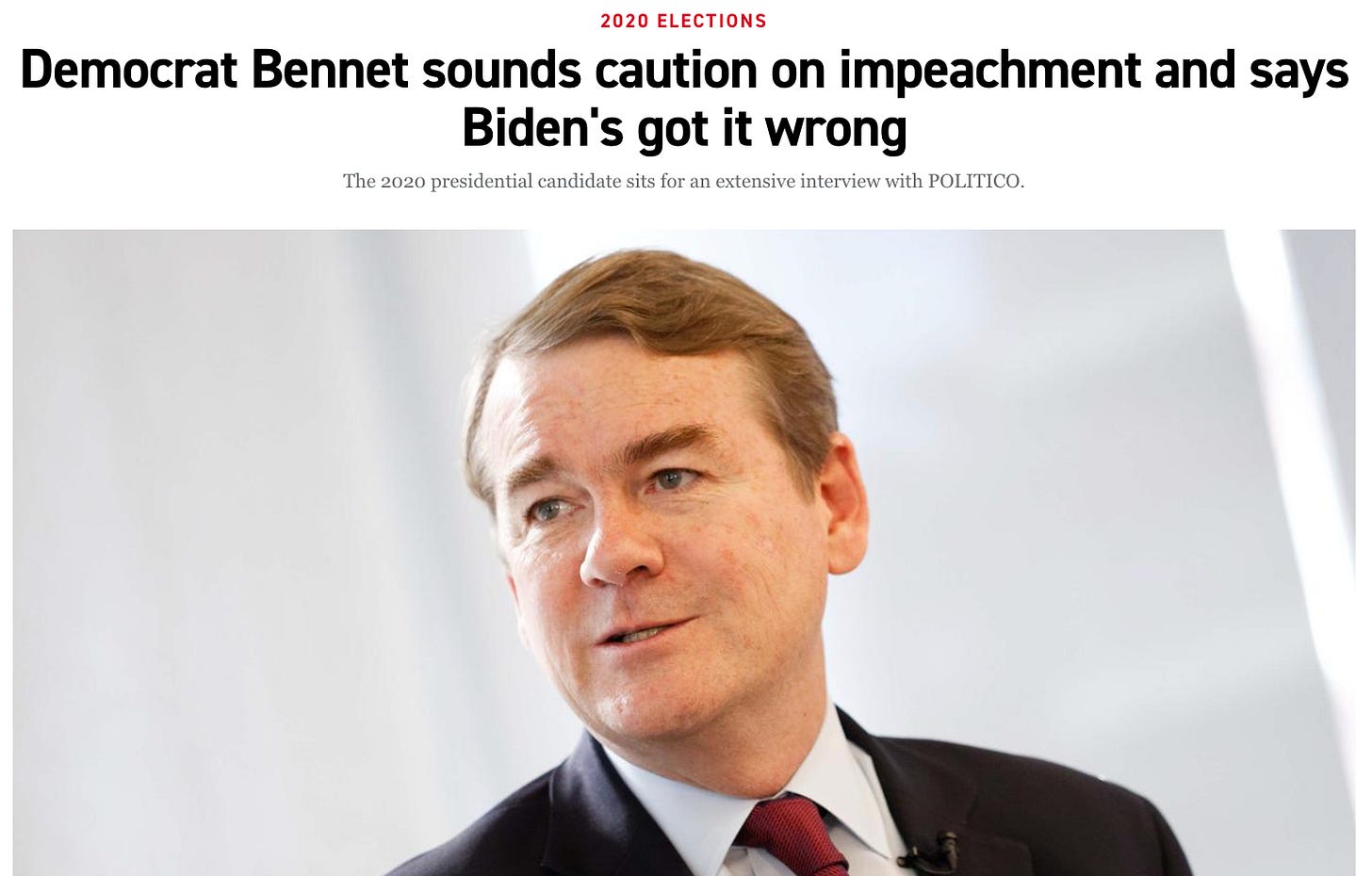 "I think that we need to let this investigation take its course before anybody makes that judgment and I've got responsibilities on the Intelligence Committee to do oversight; I've not reached a conclusion," Bennet said in an interview with Politico.
STEVE BULLOCK
MARIANNE WILLIAMSON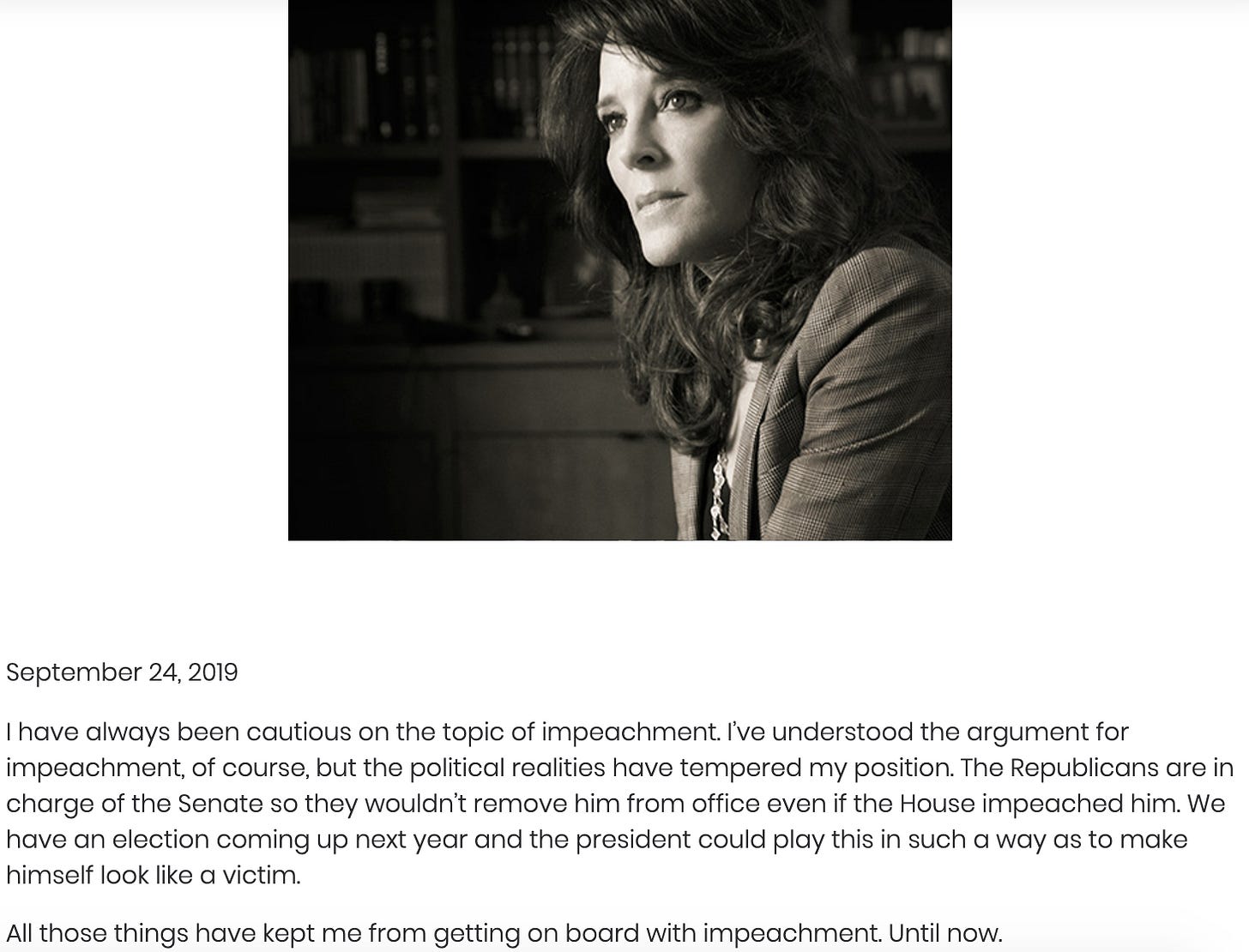 JOE SESTAK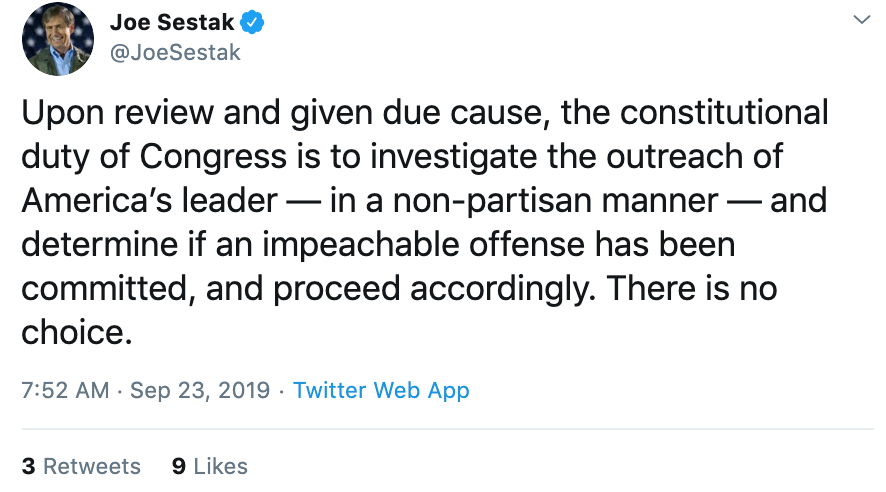 WAYNE MESSAM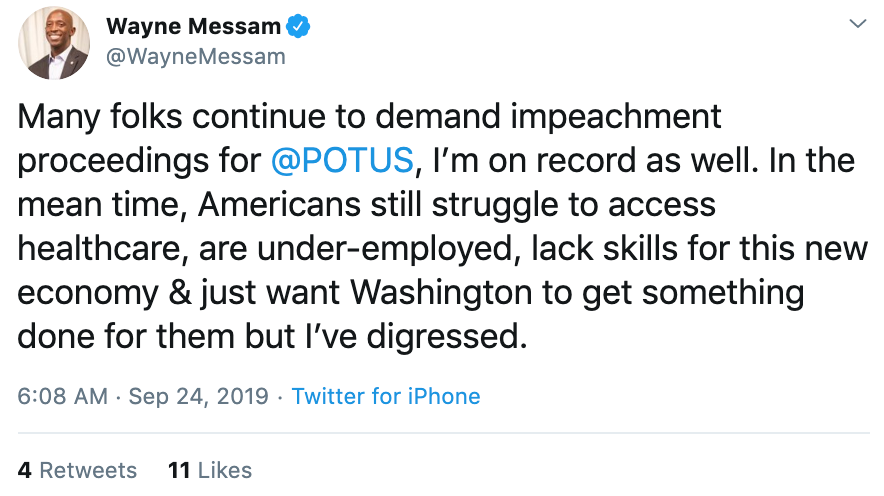 DAYS UNTIL 2020 PRESIDENTIAL ELECTION: 

402
REGISTER TO VOTE HERE: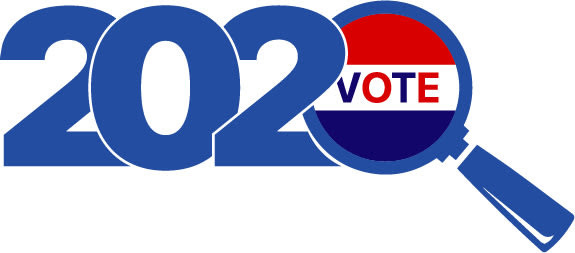 ARCHIVES