Discover more from Dem Primary Tracker 2020
The Official 2020 Democratic Primary candidate tracker.
Over 11,000 subscribers
Highlights You Missed: Sanders Scores, Impeachment Reigns, Debate Recap
AOC, OMAR TO ENDORSE SANDERS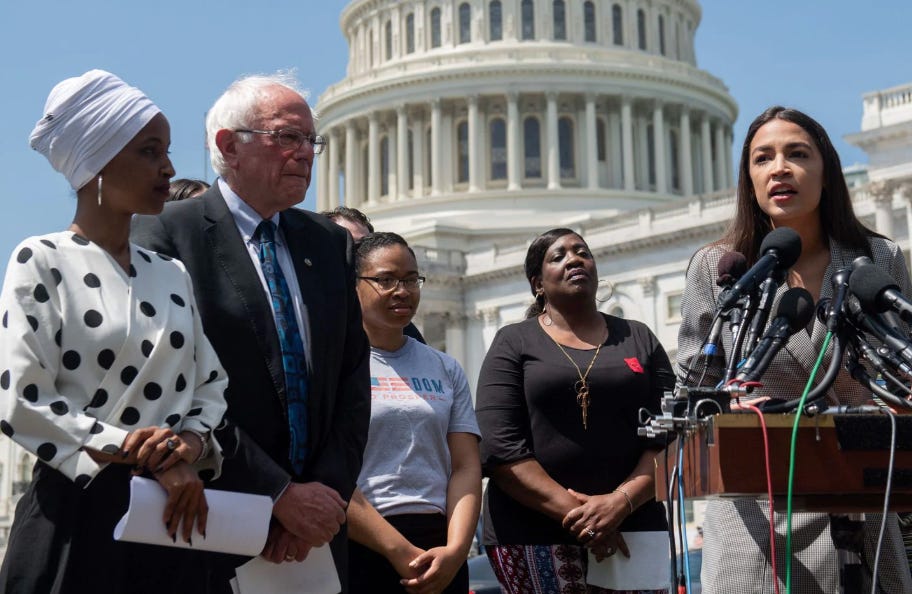 Alexandria Ocasio-Cortez and Ilhan Omar plan to endorse Bernie Sanders this weekend at a campaign event. News of the endorsement comes just two weeks after Sanders suffered a heart attack in Las Vegas. The surprise endorsements are a political coup for Sanders, 78, who has been gradually sliding in the polls and faced growing questions about his age and health. Before Tuesday's Democratic debate, he had been sidelined from the campaign trail for two weeks. The endorsements, along with a great debate performance, create a raft of momentum for the Sanders campaign.
UNEASE ABOUT IMPEACHMENT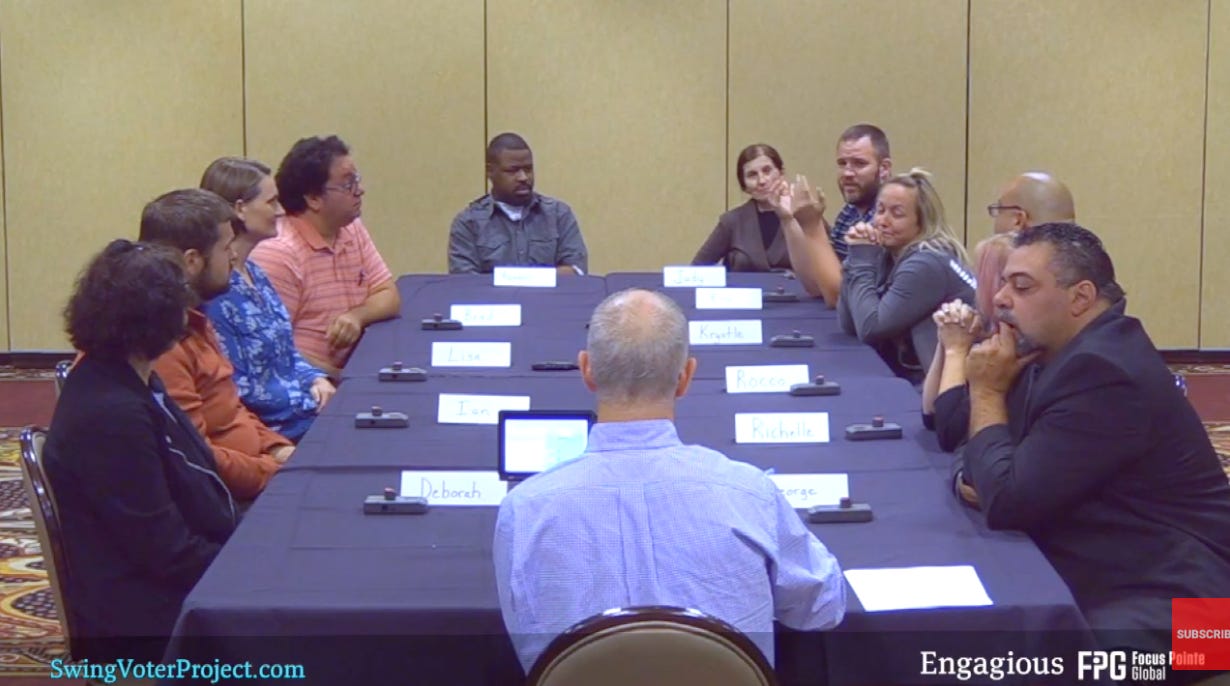 The Iowa caucus is February 3, 2020, and is seen as a bellwether in the Democratic primary as it's the first formalized contest on the calendar. A focus group by Engagious amongst Iowa swing voters expressed a range of unease about impeaching President Trump, from fears it will hurt the economy to frustrations that House Democrats are more invested in going after Trump than in helping people. Though small in number, 9 of the 11 participants raised their hands to say impeachment is a distraction from the issues they care most about — things like wages and unemployment, border security, bringing troops home, and health care costs and access.
SANDERS TAKES TRUMP IN IOWA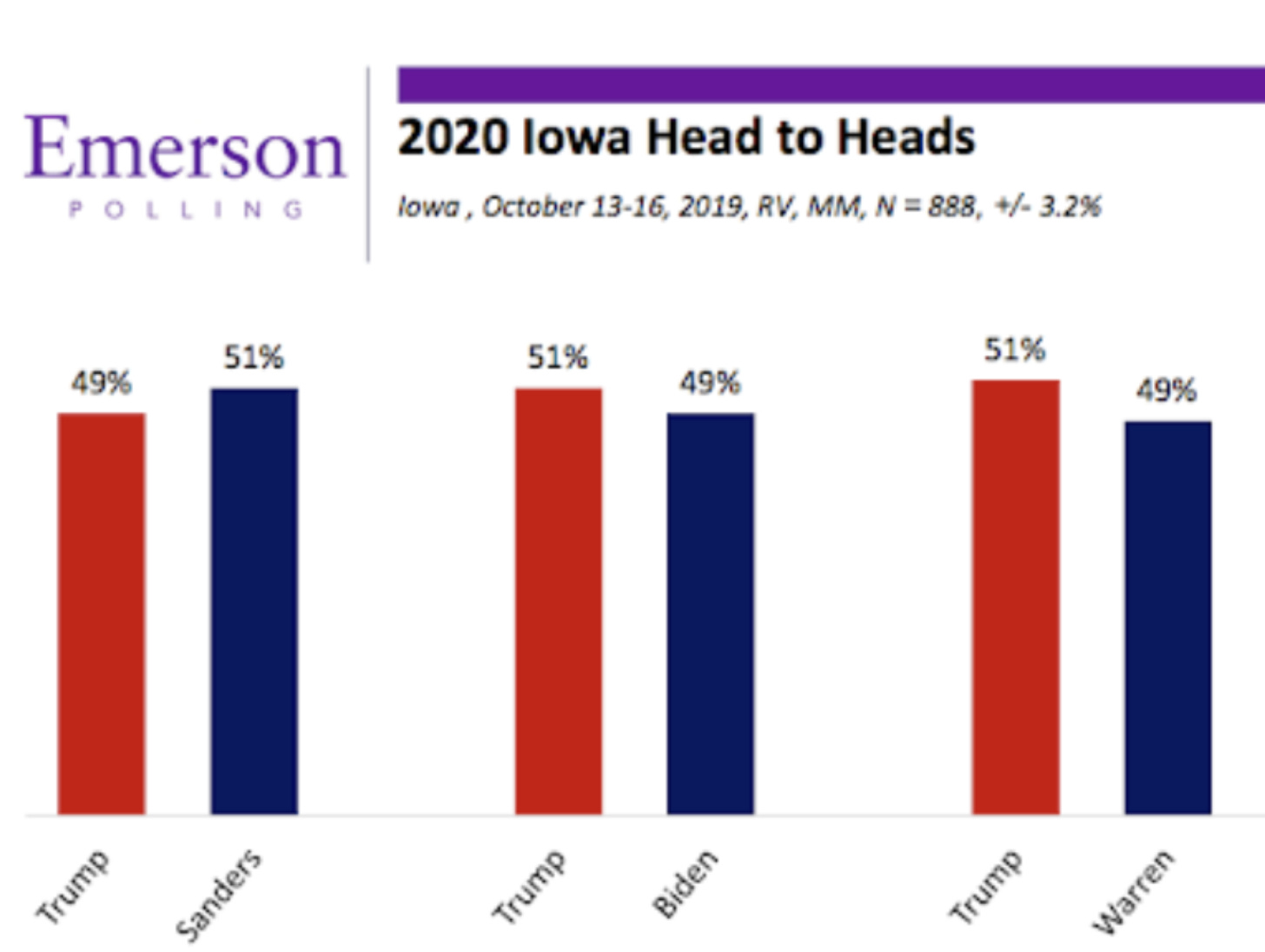 The Democrat Primary field has shifted since the last Emerson poll in March. Joe Biden is now tied with Elizabeth Warren for the lead with 23% , followed by Pete Buttigieg at 16% with Bernie Sanders dropping to fourth at 13%. No other candidate reaches above 5%. That said, Sanders is the only candidate beating Trump in head-to-head polling, so take that for what its worth. Methodology and poll details here.
DEBATE, PT. IV: QUICK RECAP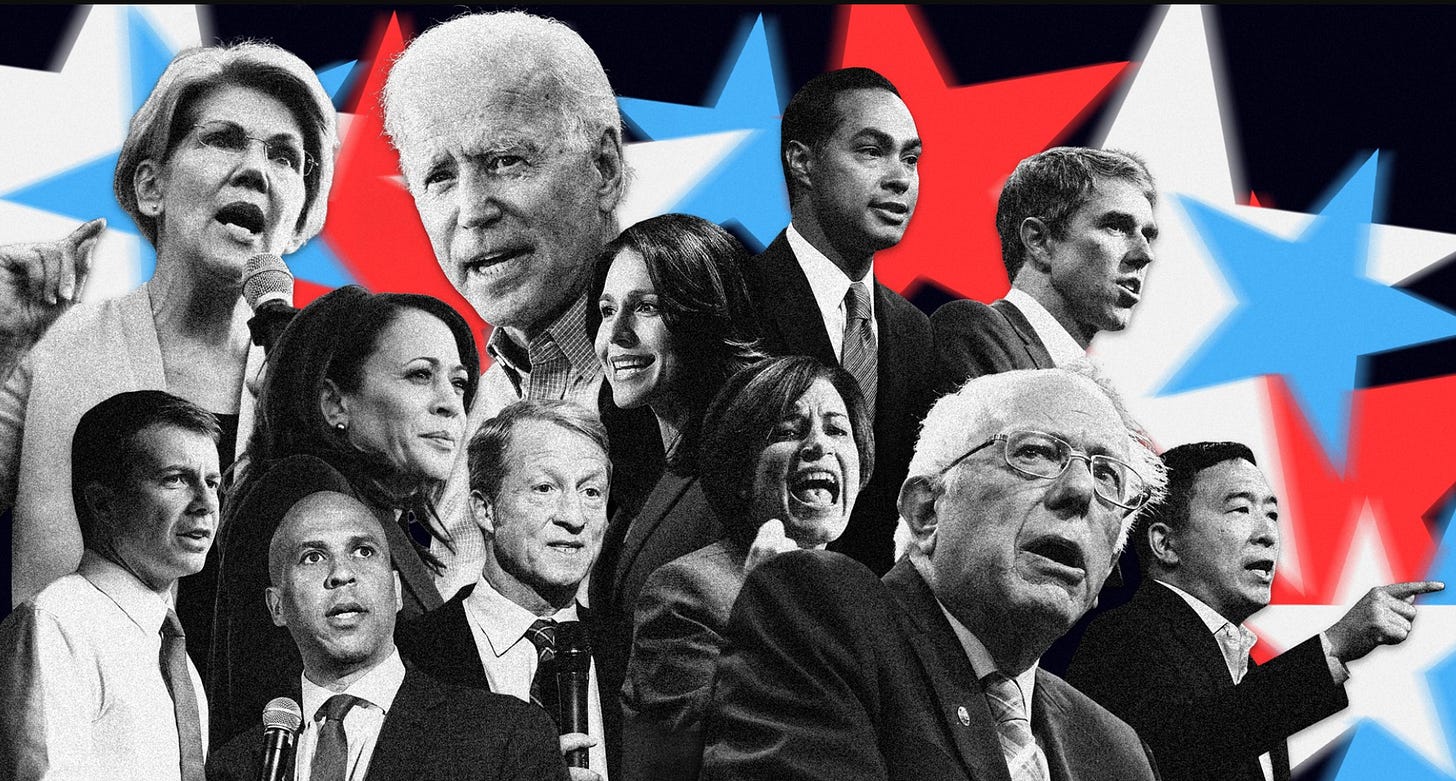 The fourth Democratic debate - of a scheduled 12 - took place this week on CNN, featuring a dozen candidates. New to the stage was billionaire hedge fund manager (and NeedtoImpeach founder) Tom Steyer. Though the three hour debate featured little in the way of new policy, there were a few important notes and highlights.
DIGITAL SPEND UPDATE (30 DAYS)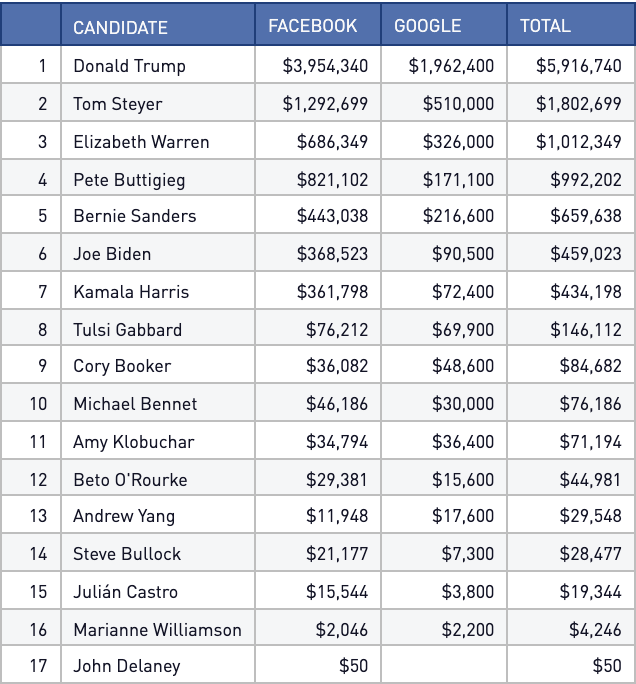 Per ACRONYM, the chart above shows the Digital Spend (Google/Facebook) of all candidates that have spent money on those two platforms over the last 30 days. Trump is outspending all other candidates combined over the time period.
PELOSI TAKES IT TO TRUMP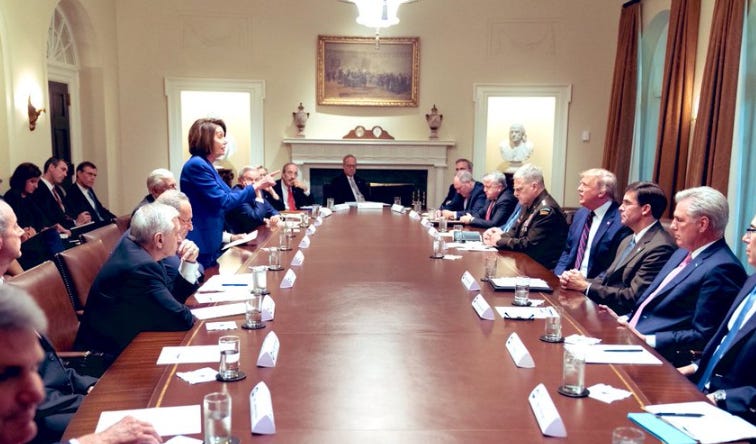 Donald Trump tweeted a photo that he used in an attempt to mock House Speaker Nancy Pelosi. The President and Pelosi had engaged in a contentious White House meeting held earlier that day on the unfolding crisis in Syria.When asked about the meeting at her weekly presser, Pelosi explained that the President likely lashed out at her because he didn't like her questions about his Russia-friendly foreign-policy positions, which she had characterized as all roads lead to Putin.
DAYS UNTIL 2020 PRESIDENTIAL ELECTION: 

381
REGISTER TO VOTE HERE: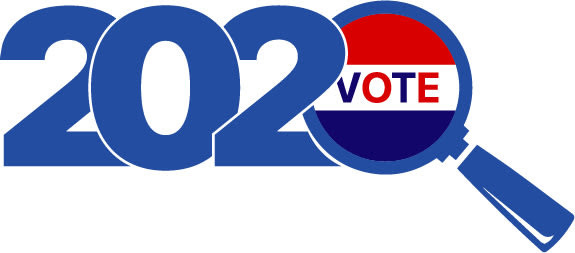 RECENT ARCHIVES