Discover more from Dem Primary Tracker 2020
The Official 2020 Democratic Primary candidate tracker.
Over 11,000 subscribers
Happy New Year: Quick Recap on the Primary.
Who is Still in the Race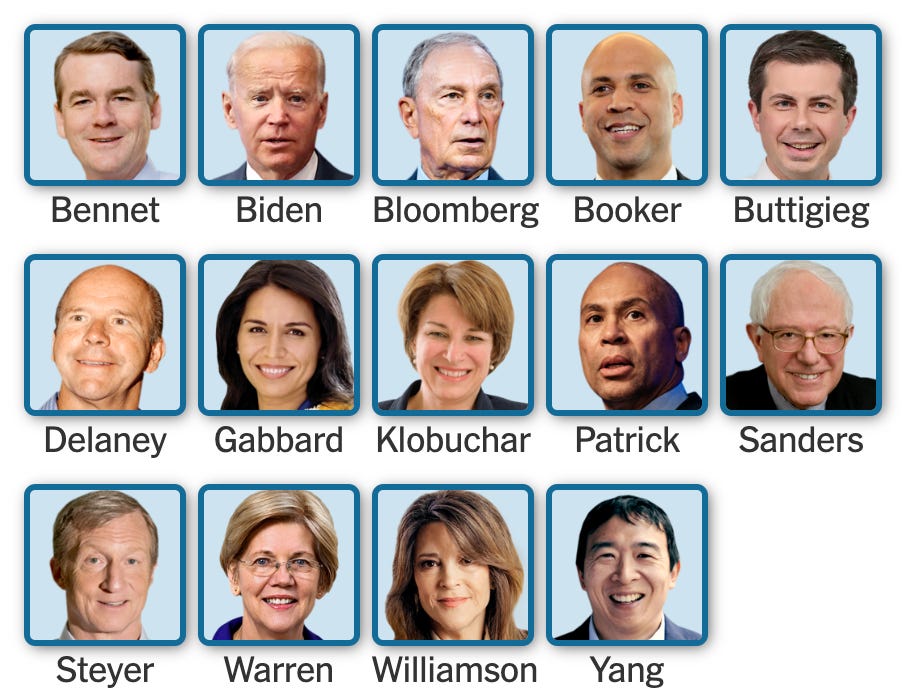 These are the 14 candidates that remain in the Democratic Primary. The first contest is the February 3 Iowa Caucus. The general election is on November 3rd.
Dropped Out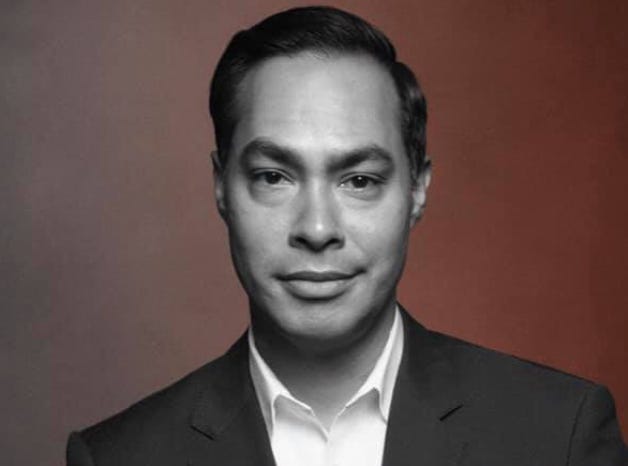 Julián Castro, whose candidacy for Democratic nominee never really gained serious momentum, has officially dropped out of the race. Castro, the former HUD secretary under President Obama, is still seen as a potential selection for Vice President.
Dropping Out Soon?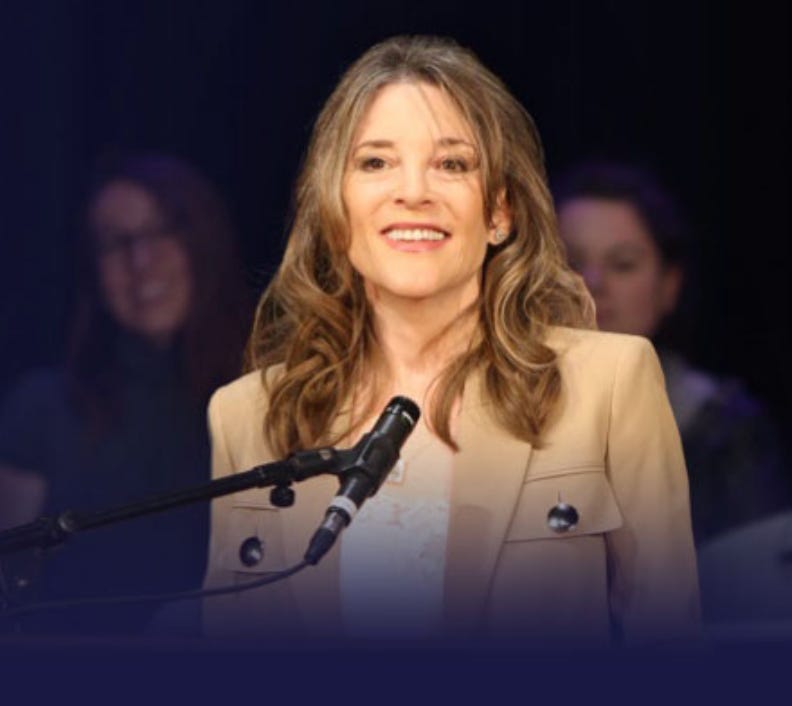 Marianne Williamson has laid off her entire national staff and will likely be dropping out of the race formally in very short time.
Williamson, a spiritual self-help author, based her campaign on "six pillars for a season of moral repair," including economic justice, a U.S. Department of Children and Youths, a U.S. Department of Peace, a "Whole Health Plan," reparations and mass mobilization to reverse climate change. She had some memorable moments in the early debates but never posed a serious threat to the nomination.
Average of Polls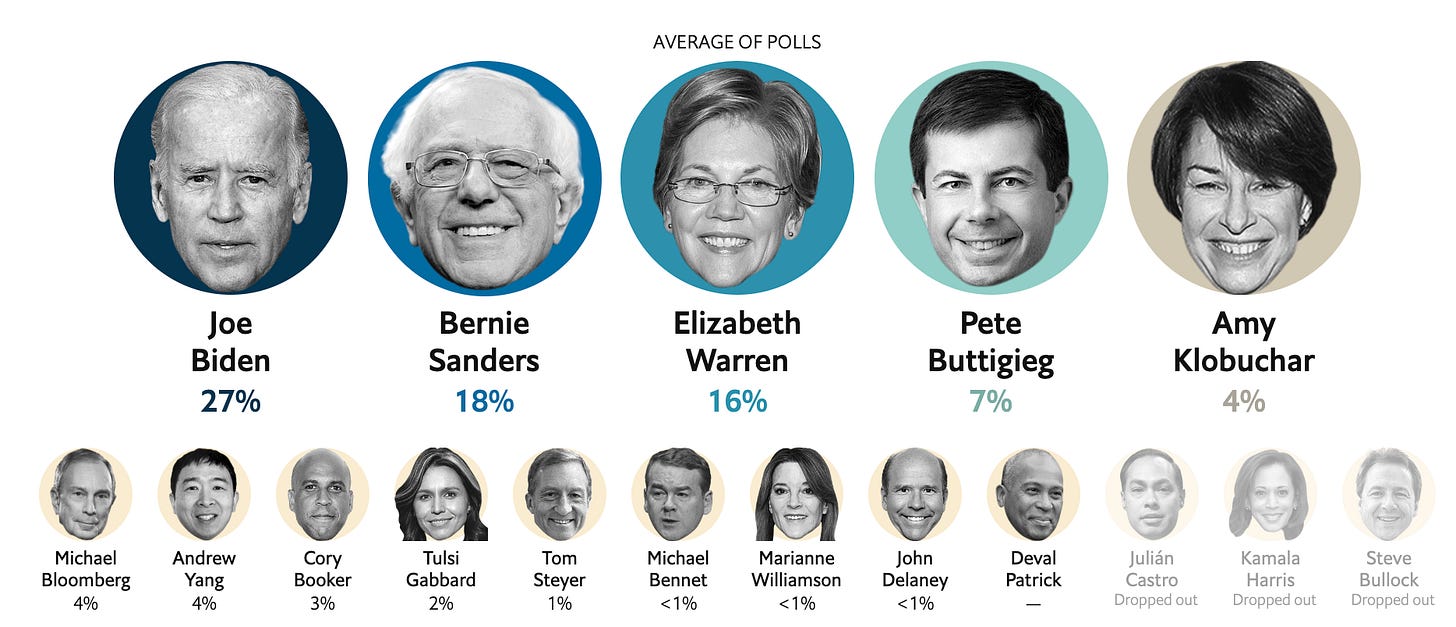 Here you will find the average of each candidate's performance in all high-quality, national public opinion polls conducted so far as well as the probability of victory inferred from political betting via The Economist. The top tier includes a new face - Amy Klobuchar, riding the strength of her continued focus on values and moderate centrism, as Michael Bloomberg and Andrew Yang rejoin the second tier.
Fundraising: Who's Gaining Momentum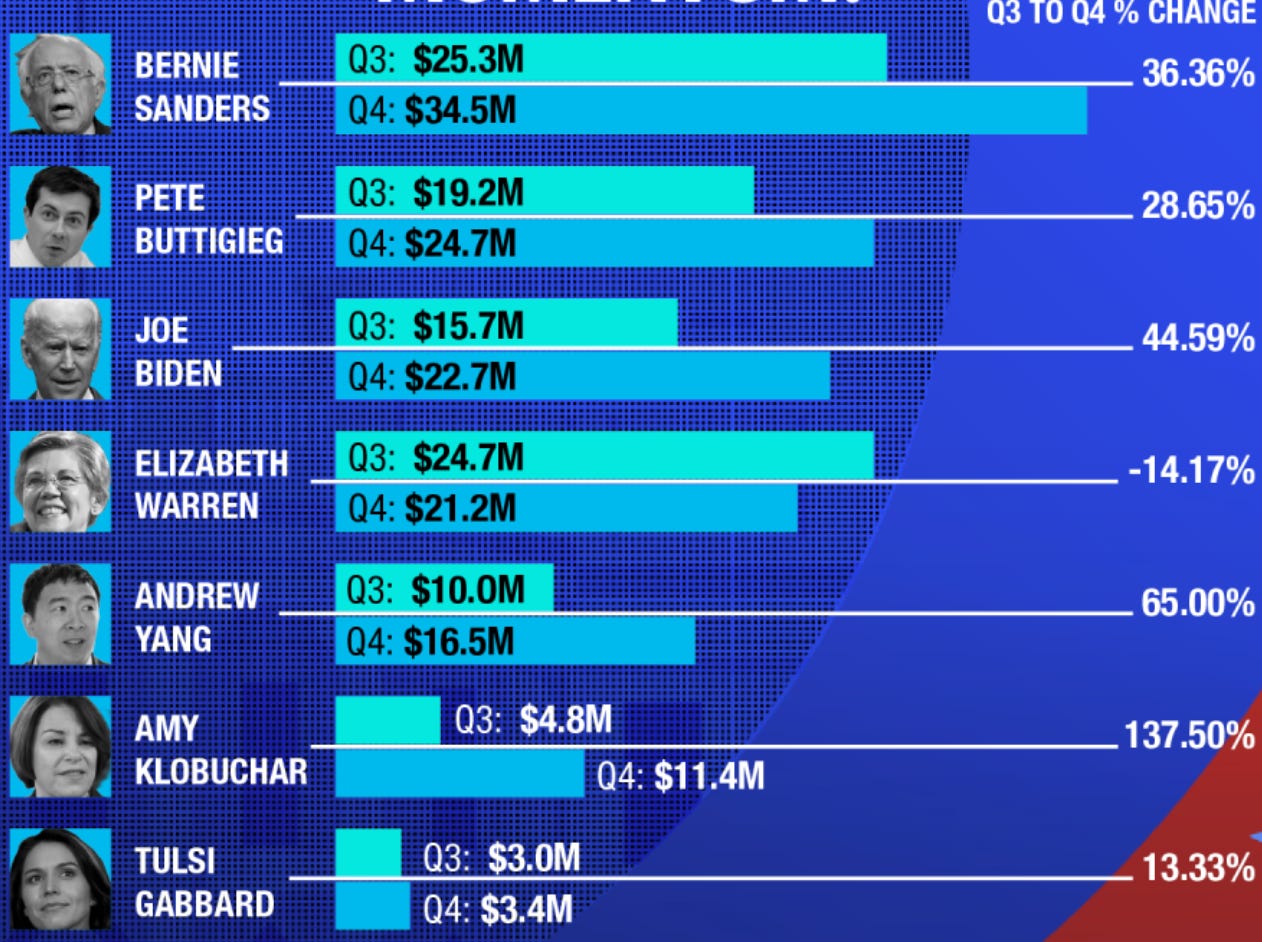 As Democratic presidential candidates continue to report fourth-quarter fundraising hauls, entrepreneur Andrew Yang and Sen. Amy Klobuchar gained momentum with strong quarters to wrap up 2019.
In the final three months of the year, Yang notched just over $16.5 million in campaign contributions; a massive jump from his campaign's first-quarter haul of just $1.7 million. Klobuchar posted an even more impressive 137% jump over last quarter to hit a personal best quarterly haul of $11.4 million.
Stalwarts Joe Biden and Bernie Sanders, posted large improvements as well. The $34.5 million brought in by the Sanders campaign marked the largest fundraising quarter for a Democratic candidate in 2019. It is worth noting that President Trump raised $46 million in the fourth quarter.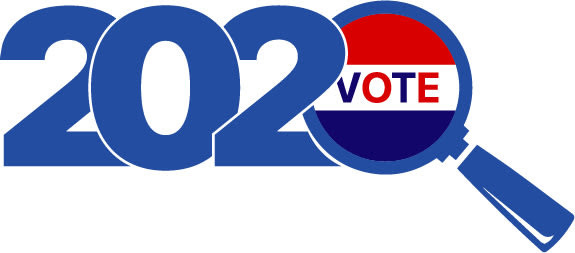 DAYS UNTIL 2020 PRESIDENTIAL ELECTION: 

304
DPT 2020 ARCHIVES