Discover more from Dem Primary Tracker 2020
The Official 2020 Democratic Primary candidate tracker.
Over 11,000 subscribers
Bernie Wins NH - The Cliffhanger Continues
The Delegate Count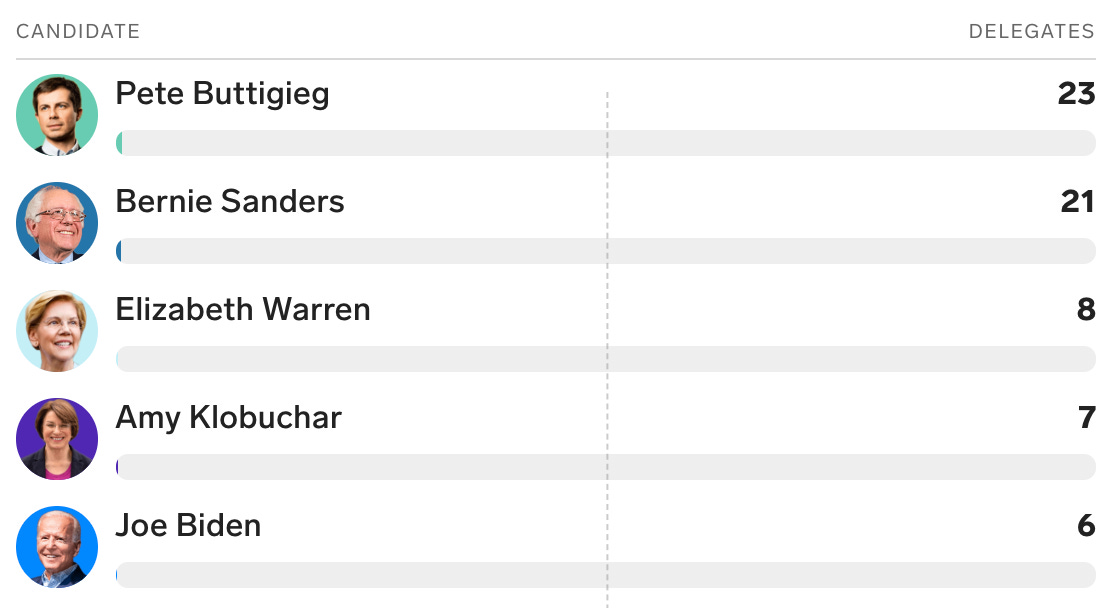 The Marathon is Underway: After Bernie Sanders' narrow win in last night's New Hampshire primary, he joins Pete Buttigieg as 1-2 in the delegate race, with Iowa also already in the books. Sanders is ahead in total votes, 121,701 to 115,400, but at this point, delegates are the only number that matter.
Pace Yourselves: Only 1.6% of delegates have been awarded so far, and 1,990 are needed to win the nomination. Super Tuesday (March 3), when a third of all delegates are allocated in a single day, will feature 16 contests - including California (a whopping 495 delegates).
The Narrative
After more than a year of polls & prognostication, we're starting to get results. So what's the narrative after two Primary contests?